Norwich suffer Hooper injury scare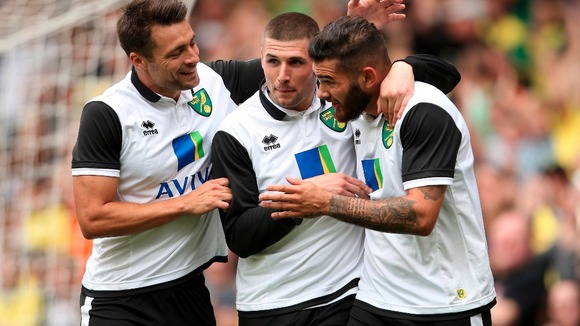 Norwich's big-money summer signing Gary Hooper was a cause for concern tonight after he injured his leg in their friendly win over Panathinaikos.
Hooper joined from Celtic for £5million last month but there are now doubts as to whether or not he will start the season.
He left Carrow Road after Norwich's 2-0 victory on a stretcher with manager Chris Hughton hoping there was nothing to worry about.
"Gary has been taken for a precautionary X-ray. He got a whack on the shin, it was an awkward challenge," he told his club's Twitter feed.
"We'll wait and see what the X-ray shows but hopefully it's just a whack which will be a bit sore rather than anything more serious."