Hodgson: No pressure on Lambert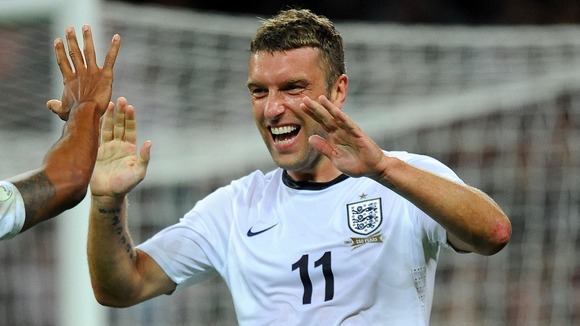 England boss Roy Hodgson is keen not to pin all his World Cup hopes on Rickie Lambert's fairytale international career continuing.
With Danny Welbeck suspended and Wayne Rooney, Daniel Sturridge and Andy Carroll all ruled out by injury, Lambert will be pitched into the biggest game of his career tonight as England take on Ukraine in Kiev.
"I would like to play down Rickie for his own sake because it is almost a fairytale that you get selected at 31 having played in the lower leagues, then come on in your debut and score a fantastic centre-forward's goal," Hodgson said.
"On top of that you then play an important game, score one, set up two and look as though you have never been outside an England set up in your life. That is some achievement."
"I am bit worried we are going to hang a bit too much on him (tonight).
"The important thing is that he plays his part in the team and makes certain he doesn't let us down in any way.
"Who knows? He might surprise us and add a third to the fairytale, but if he doesn't he is still going to be a player England will get some use out of in the future."