AS headline angers Madrid fans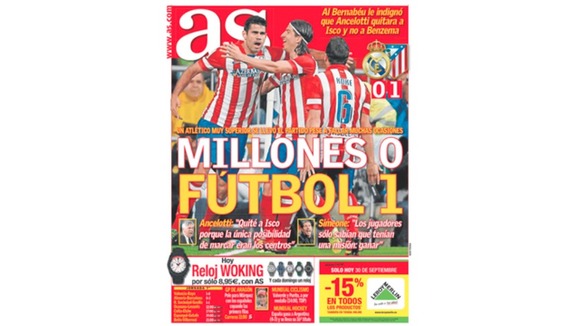 Real Madrid's supporters have reacted angrily to a newspaper headline published in the wake of their La Liga defeat to local rivals Atletico Madrid.
Madrid broke the £80m world record fee they paid for Cristiano Ronaldo in 2009 by splashing out £86m on Gareth Bale this summer.
But they were beaten 1-0 at home to Atletico on Saturday night and barely managed to carve out a decent chance in the 90 minutes.
It prompted AS to publish the headline "Millions 0-1 Football."