Nolan sees no need to panic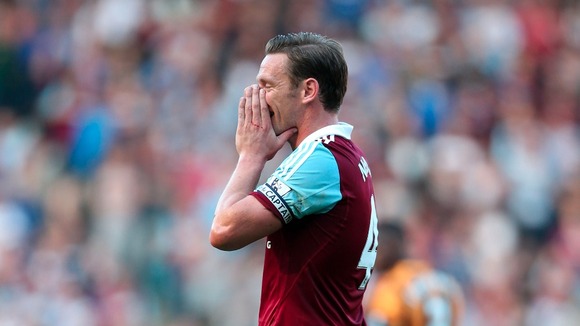 Kevin Nolan has told his West Ham team-mates they must not panic despite their poor start to the season.
West Ham finished 10th last season but they have struggled so far this term, winning just one of their opening six fixtures.
"We can't afford to panic," he told West Ham's website.
"We understand the position we're in. I've been in this type of position at this stage of the season before.
"At the minute, things are just not falling for us and refereeing decisions are absolutely killing us.