King predicts bright future for Ireland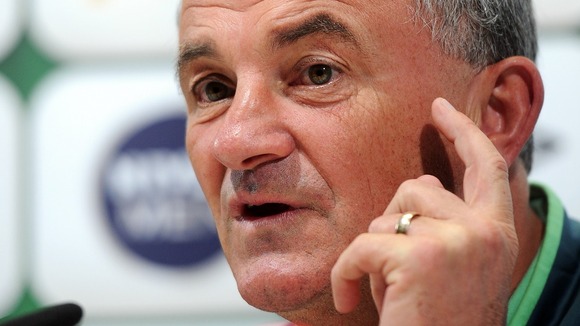 Noel King has told the Republic of Ireland's next manager he can look forward to a bright footballing future for the nation.
Under-21s coach King, who was asked to take charge of the senior team for the final two World Cup qualifiers against Germany and Kazakhstan following Giovanni Trapattoni's departure, is confident the current squad has what it will take to make a fist of the Euro 2016 campaign.
King, whose side lost 3-0 in Cologne on Friday evening, said: "If whoever comes in wants to play in a European way, they will have seen that in Cologne. They will have seen that, that's European football.
"Going forward on the counter was terrific; back to defending was terrific; working together and being compact as a unit was terrific.
"Did we have enough of the ball? Obviously not. Would you have it against Spain? Would you have it against Brazil? No.