Lewandowski looking forward to Wembley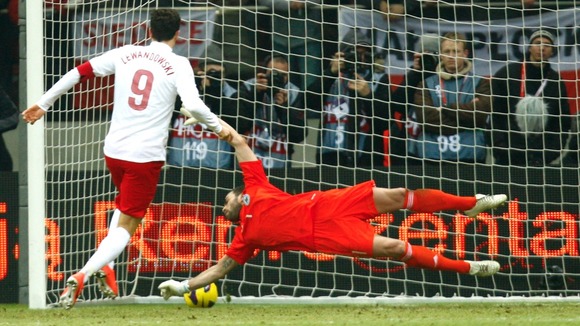 Robert Lewandowski has warned that Poland will be no pushovers for England on Tuesday.
"We go to England now," said Lewandowski, Borussia Dortmund's Bayern Munich-bound striker.
"We know we have a lot of fans out there who will come to the game. We don't stand a chance of going through, but we want to go to Wembley and at least allow our supporters a little fun. For sure we won't be favourites."