Klopp condemns f-lary fans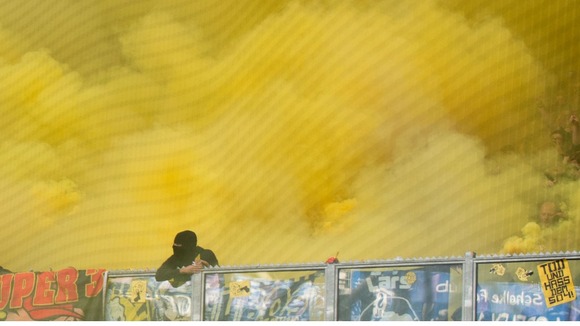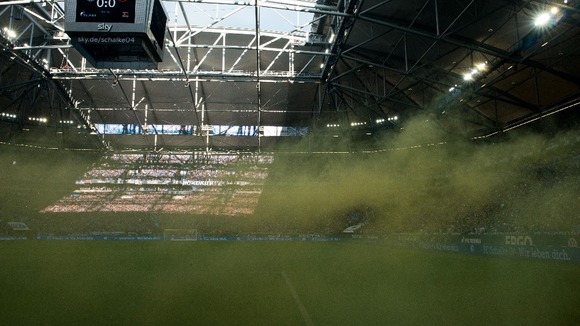 Borussia Dortmund have condemned the behaviour of some of their fans, who forced a delay to the start of the 143rd Revier derby on Saturday by lighting flares and throwing fireworks.
Coach Jurgen Klopp watched on from the sidelines as the referee called the players back off the field as they lined up for kick-off.
"At that moment, I was really ashamed," Klopp said.
"They were really terrible images. That really is not on and I cannot understand it in the slightest. It was not pleasant at all."
Dortmund beat Schalke 3-1, keeping them just one point behind Bayern Munich. You can watch Bundesliga highlights on ITV4 at 11pm on Monday.