MP in World Cup pub hours plea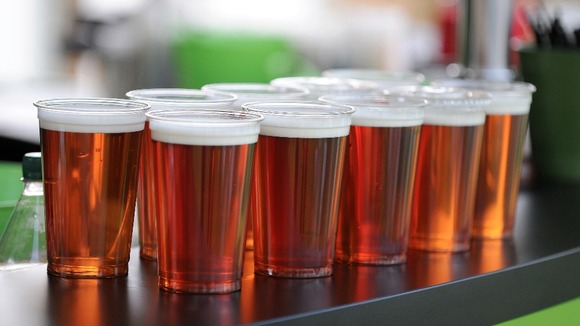 Pub licensing hours must be extended to allow football fans to watch the World Cup in Brazil with a pint next summer, a Conservative MP has said.
Burton MP Andrew Griffiths, who chairs the all-party parliamentary group on beer, said the time difference would make it difficult for fans supporting "Roy's boys" here at home.
Speaking at the weekly Commons business statement, he said: "Football fans across England are looking forward to cheering on Roy's boys in Brazil next year.
"There is no better way to do that than enjoying a pint in your local pub - yet because of Britain's licensing laws and because of the time delay, many people will be unable to watch the football and enjoy a pint at the same time.
"Could we have a debate on UK licensing laws and exemptions to give some cheer to English football fans and some money in the pockets of Britain's publicans?"
Commons leader Andrew Lansley replied: "You raise an important point and fortunately in good time for this to be considered before the World Cup.
"I will raise that with the Home Office because there have, I know, been occasions when it has been thought appropriate to have some exceptions to licensing arrangements at the point at which some of these sporting occasions are taking place."
World Cup group games are scheduled to kick off at 5pm, 8pm and 11pm UK time.