Pique promises to laugh if Messi wins Ballon d'Or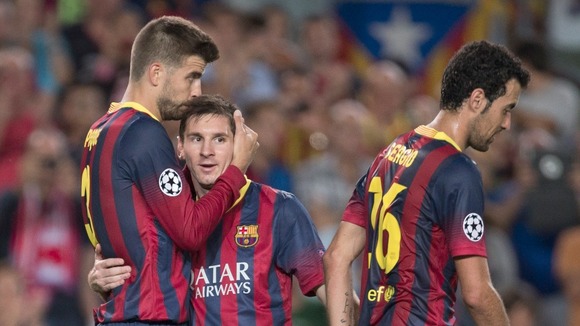 Barcelona defender Gerard Pique says he will "laugh so much" if Messi wins the FIFA Ballon d'Or again.
Messi has picked up FIFA's prestigious gong for the past four years, but is third favourite to make it five in a row behind Franck Ribery and Cristiano Ronaldo.
"We can't write off Messi," Pique told Mundo Deportivo.
"It's an election involving a lot of people, he's already won it four times and is appreciated all over the world. If he wins, I will laugh. I will laugh so much."