Zlatan: I didn't applaud Ronaldo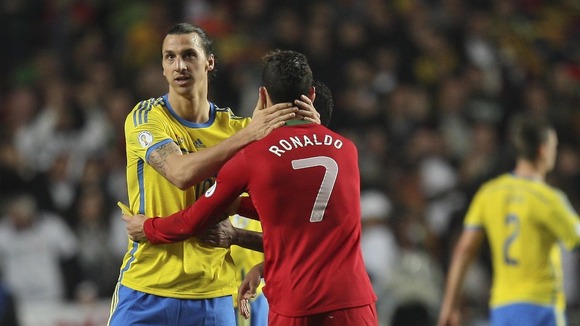 Zlatan Ibrahimovic has dismissed suggestions he applauded Cristiano Ronaldo after the Real Madrid forward scored his second goal in Sweden on Tuesday night.
TV images appeared to show Ibrahimovic applauding Ronaldo's crisp left footed finish, but it seems he was simply encouraging his team-mates.
"Was I applauding Ronaldo? No, I was just trying to encourage my team-mates," Ibrahimovic told La Gazzetta dello Sport.
"I clapped my hands to cheer them up and motivate them for the last few minutes.
"We had already gone down before. It is important not to give up until the final whistle because the unexpected can always happen."