Hughes frustrated with Agudelo decision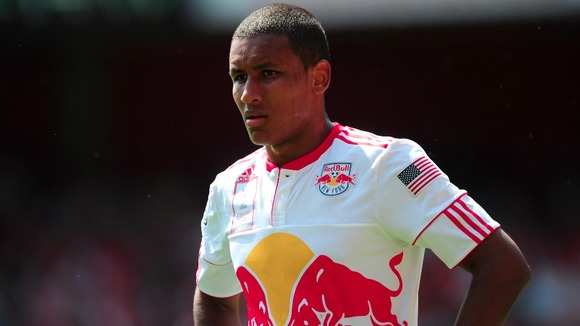 Mark Hughes believes Stoke have paid the price for Greg Dyke's focus on increasing the number of English players in the Barclays Premier League after he was forced to concede defeat in his hopes of signing Juan Agudelo.
"We are really disappointed with the decision," said Hughes, who also expressed his frustration that the reasons for the rejection were not given.
"If I'm honest, I think there's lesser players been allowed in at previous work permit applications than Juan Agudelo. I just think maybe the goalposts have been changed somewhat."
"Obviously there was a statement by Mr Greg Dyke in terms of what he felt was lacking in the game and maybe the committee has taken that on board. Unfortunately we were the first work permit hearing after those statements.