Man faces lifetime ban for punching keeper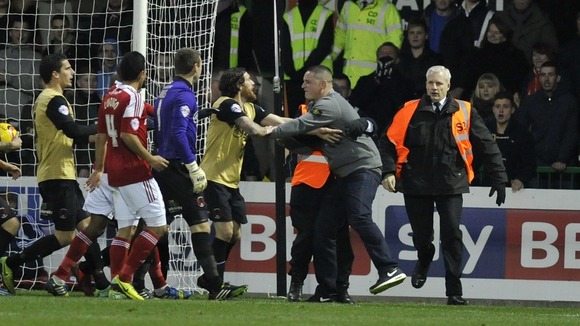 A Swindon fan is facing a lifetime ban after invading the pitch and punching Leyton Orient's goalkeeper.
Orient stopper Jamie Jones was struck by the 26 year-old man three times during his team's 3-1 win at Swindon on Saturday, but escaped unhurt.
An FA spokesman said: "We deplore scenes of this kind and would call for the authorities to take the appropriate actions if allegations of assault are proven.
The FA will speak to officials from both clubs before taking action.