FC Copenhagen fan attacked in Turin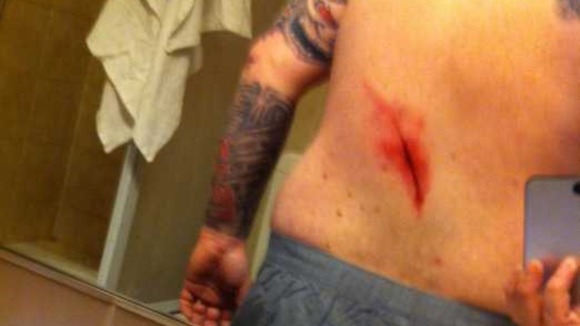 One of FC Copenhagen's fans who travelled to Italy this week has posted a photo online after allegedly being attacked by Juventus fans.
According to @Milanello the Danish supporter was wearing his Copenhagen jersey while eating breakfast in a Turin cafe, when the unprovoked attack is thought to have taken place.
Juventus host Copenhagen in the Champions League tonight.