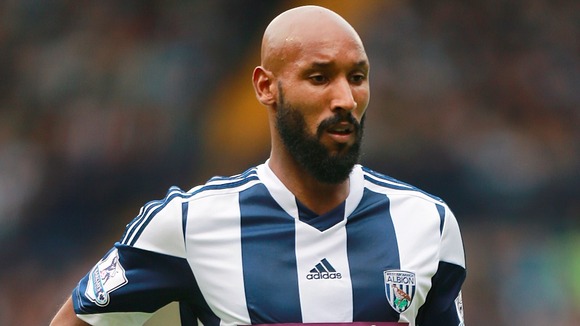 Nicolas Anelka could finally learn on Monday whether he will be charged by the Football Association over his 'quenelle' gesture.
Anelka infuriated members of the Jewish community when he performed the gesture after scoring in the Baggies' 3-3 draw at West Ham on December 28.
The quenelle - which translates literally as "dumpling" in English - is a straight-arm salute with one arm pointing downwards and the other hand across the chest.