Monk unhappy at dressing room leaks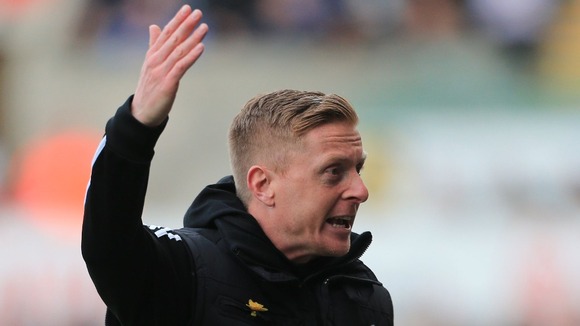 Swansea boss Garry Monk has expressed his disappointment that dressing and training ground bust-ups do not remain in-house.
Former Swansea captain Monk was involved in a spat with club colleague Chico Flores earlier this season that led to police attending the Welsh team's training ground.
"The disappointing thing for me is how those things don't stay within the changing room. It worries me more who is leaking those stories out. I would prefer those sort of things staying in the confines of the dressing room.
"I've said all along, these things happen. I have witnessed and been involved in many spats on the training ground. It's because you want to win.
"With me and Chico, it blew over within the hour. In terms of players and managers, the more you can keep it in house, the better it is. Ninety-nine per cent of the time it isn't really what it is made out to be."