8 - Olivier Giroud has now scored eight goals in his last seven games at the Emirates (all comps). Dangerous.
All 27 of Olivier Giroud's goals in the Premier League since signing for Arsenal have come from inside the box. #AFC http://t.co/tWV73n1HbS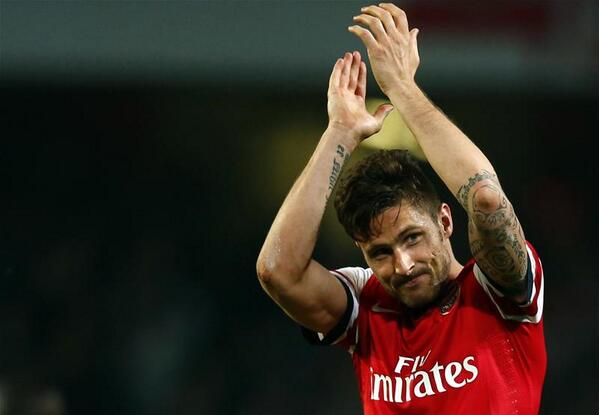 Olivier Giroud has given Arsenal a 1-0 lead against West Brom.