Magath apologises to Fulham's fans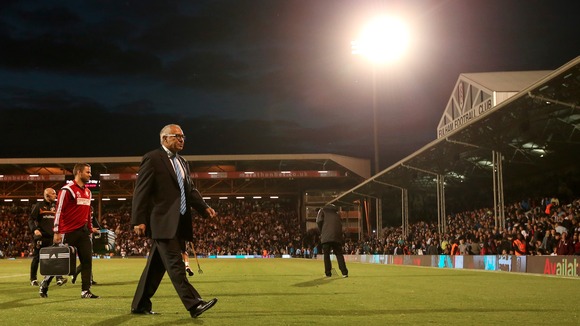 Felix Magath apologised to Fulham's fans after they lost 1-0 at home to Wolves to record their third straight Sky Bet Championship defeat.
Magath insists he is the man to turn things around, saying: "The message is sorry for the defeat but I can only ask for patience.
"We have a young team and I know it might be a tough beginning to the season but I am sure we are going the right way."
However the patience of chairman Shahid Khan, making a rare visit to Craven Cottage, may be starting to wear thin after his team of rookies - six starters were aged 21 or under - tasted defeat once again.
Magath added: "We met not only today but a few days ago, we talked about the situation and he knows the beginning of the season might be a difficult period if you changed a lot and have a young team.
"We need a win, sure. If we get three points it will build up our confidence. It's a long season so I don't worry about the situation now."