Wenger backs Chambers to impress for England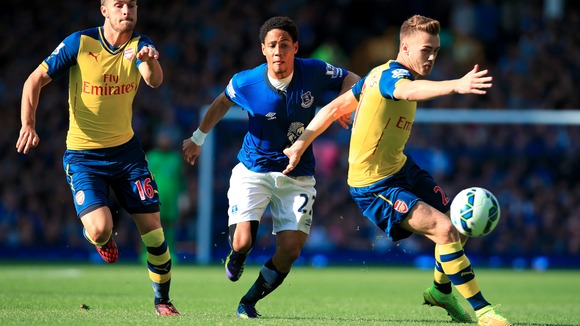 Arsene Wenger believes Arsenal defender Calum Chambers possesses the character to succeed at international football following his call-up by England.
"I believe Chambers has the quality to be where he is," the Arsenal boss said.
"The only danger is psychological - that he's under too much pressure, that it comes too quick.
"He's only played (started) three games and is in the national team. Of course that's the speedy way.
"I'm not negative about it because at Arsenal we have the example of Theo Walcott, who handled that very well. Jack Wilshere was very quick as well.
"Calum is equipped mentally to deal with that. He has the character to deal with the pressure and the attention he will get.
"He's a kind boy and has a good family environment. I hope in the national team he'll be protected a little bit as well."