A 28-year-old man has been arrested on suspicion of murder following the death of a Lithuanian man in Kettering.
Read the full story ›
Ten people have been arrested after an unauthorised music event held in a disused warehouse in Kettering and attended by up to 1,000 people.
Read the full story ›
Advertisement
A Kettering man has been jailed for nine years for the rape of a 12-year-old girl.
Alister Malsher, aged 24, of St Mary's Road, admitted at least 15 counts of rape between August and November 2016.
He also admitted causing a child under the age of 13 to watch pornographic videos for his own sexual gratification.
The defendant, who admitted his guilt last month midway through a trial at Northampton Crown Court, was also placed on the Sex Offenders' Register indefinitely.
Last month a jury was dismissed on day four of the planned week-long trial - during which the victim and another young person had been forced to give evidence - when Malsher changed his plea to guilty on all counts.
They were told Malsher worked as a binman and, at the time of the offences, was a drummer with a band based at a church in Kettering.
The court heard Malsher had groomed his victim and then raped her on a number of occasions at an address in the town.
We are pleased with the sentence handed down by the court.

"Malsher groomed and multiply raped his victim who was extremely vulnerable and later made her and another young person go through the harrowing ordeal of giving evidence to the court.

I hope the victim, who has been extremely brave throughout the investigation, can now start to rebuild her life.
– DC Mark Allbright from Northamptonshire Police's Child Protection Team
Doctors at Kettering General Hospital in Northamptonshire are using sonic waves to break down harmful calcium deposits in arteries.
Read the full story ›
The Crimestoppers reward of up to £5,000 is being offered for information leading to the arrest of 22-year-old Mustafa Lowe.
Read the full story ›
A Kettering father has published a series of children's books in memory of his stillborn daughter and to raise money for charity.
Read the full story ›
Advertisement
Kettering shopkeepers say roadworks in the town are leaving them "absolutely drained".
Read the full story ›
When an elderly couple from Kettering had their garden gnome stolen, Northamptonshire police officers decided to fund replacements.
Read the full story ›
A street in Kettering, Northamptonshire has been 'renamed' Sir Gareth Southgate Drive.
The new addition to the road sign was tweeted ahead of England's semi-final match against Croatia on Wednesday.
How has your area been gearing up for the game? Send us pictures or videos of how your neighbourhood has been celebrating the World Cup to anglianews@itv.com or via Twitter and Facebook.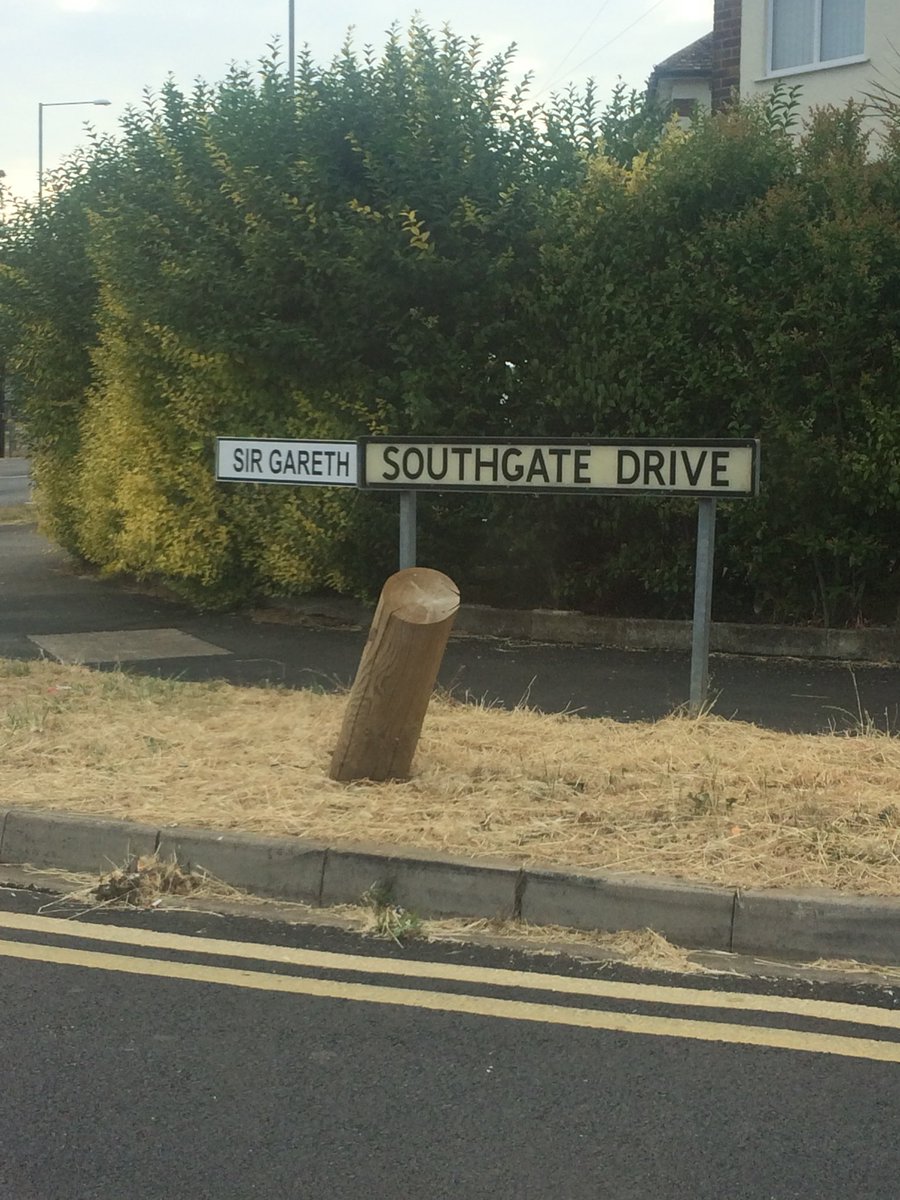 Bonnie was seen by a member of the public in Kettering and safely taken to a nearby garden.
Read the full story ›
Load more updates