The company has been named as part of a consortium of manufacturers that have been given a government order for 10,000 ventilators
Read the full story ›
Lewis Hamilton's hopes of clinching the Championship title took a blow this afternoon.
The Stevenage driver finished fourth in the Hungarian Grand Prix after he allowed his Mercedes team-mate Valtteri Bottas to pass him on the last corner and finish just ahead of him in third place.
Milton Keynes-based Red Bull driver Daniel Ricciardo wasn't able to make it to the finish line.
He was knocked out of the race in the first lap following a collision with teammate Max Verstappen. The teenager suffered a ten second penalty and crossed the line in fifth position.
Vettel's victory moves him 14 points ahead of Hamilton in the championship.
Advertisement
Formula One champion Lewis Hamilton has described becoming World Champion again as a "humbling" experience and "sweeter" than last time.
Hamilton, 29, won his second title in Abu Dhabi after finishing third to see off his nearest challenger, Mercedes team-mate Nico Rosberg.
He also admitted he thought the new double points system might have seen him miss out on the title.
At a press conference this morning he thanked all the staff back at the factory in Brackley in Northamptonshire.
Lewis Hamilton admitted to being worried that the new double points system for the final race might have seen him miss out on the title.
Read the full story ›
Newly crowned double Formula One world champion Lewis Hamilton had a phenomenal season. Here is a look at his career and season in numbers.
Read the full story ›
Advertisement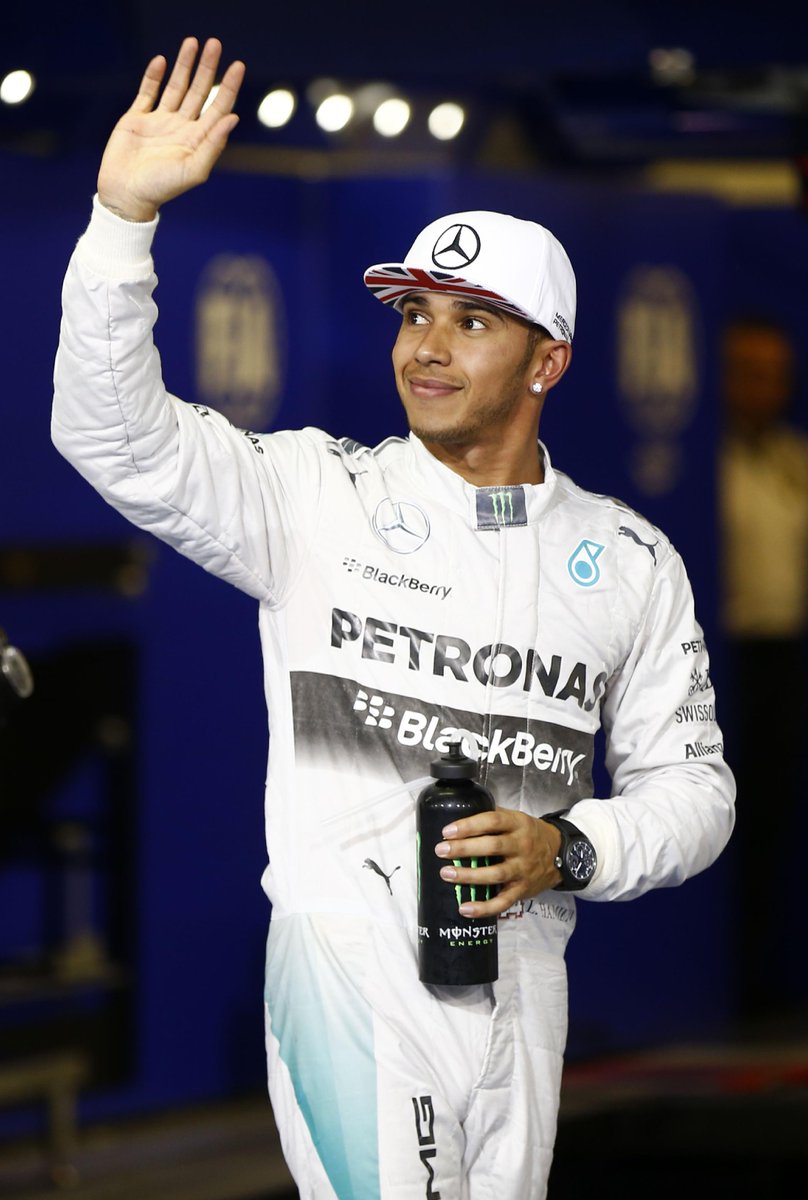 Lewis Hamilton's Mercedes team have joined a flurry of Twitter tributes after the British driver won his second world Formula 1 world title.
Big names from around the sporting world also paid tribute to Hamilton on Twitter, including tennis star Andy Murray, former England striker Ian Wright and golf legend Greg Norman.
Congrats to Lewis Hamilton on winning another world title, well deserved
Congratulations @lewishamilton " Walk like a champion talk like a champion " ???????. first double world champion since Sir Jackie Stewart.
Lewis Hamilton has accepted his defeat in last month's Monaco Grand Prix, says Niki Lauda.
The Mercedes F1 non-executive chairman says the relationship between Stevenage-born Hamilton and team mate Nico Rosberg remains 'tricky'.
The Bad blood between the pair followed an incident in qualifying where an apparent mistake by Rosberg led to yellow flags that thwarted Hamilton's bid to claim pole position.
Hamilton then tweeted on Friday he and Rosberg had spoken, claiming they were now "cool" and "still friends".
Lauda, speaking to Osterreich newspaper, said:"Lewis has now accepted Nico won in Monaco and he was second, which is really no shame," said the three-times champion.
"In Montreal we will get together again and discuss everything. After that the fight will go on for the world championships.
"But with two alphas currently sitting in the best car it is tricky, although given our superiority that in turn makes the races interesting.
"But we will let our drivers race against each other without restriction because whilst tension is quite normal, it can also escalate. Then I get involved as a mentor."
The second part of Ross Brawn's Q&A on the official Mercedes YouTube channel.
Load more updates