An animal rescue centre is looking for more volunteers as it prepares for the annual influx of unwanted pets after Christmas.
Read the full story ›
If you missed them on Good Morning Britain, here's Britain's Got Talent's Ashleigh Butler showing off new performing partner Sully.
He'll be joining her in panto this Christmas after Pudsey died during the summer.
Sully knows he has big paws to fill - but Ashleigh, from Wellinghborough, is confident he's up to the job!
Advertisement
Wellingborough in Northamptonshire has the fastest rising house prices in the UK, say new government statistics. Prices there soared 15% in the year to August 2017, with the average costing £215,000.
In both the East of England and the East Midlands prices were up 6.4% from last year, more than double the rate of inflation. However, several areas including Mid Suffolk, East Northants and Peterborough were hit with house price rises of over 10%.
House prices in the region are now the highest in the UK outside of London and the South East. The average UK house price was £226,000 in August 2017. In St Albans, where house prices are the highest in the region, the average was £526,216.
Welwyn Hatfield was the only place in the region where prices dipped and the lowest average house prices were seen in Great Yarmouth (£161,992), Corby (£178,131), and Fenland (£179,984).
A man has died following a crash on the A45 near Wellingborough in Northamptonshire.
The 37-year-old victim was in a car with crashed into road barrier before hitting a tree. Police say they don't know was caused the accident and are appealing for witnesses.
The incident at 10.30pm on Monday 21 August involved a red Citroen C8 travelling eastbound. After hitting a nearside road barrier, the car crossed the slip road from Wellingborough before hitting a tree in a lay-by.
We are saddened to hear that today we lost Pudsey, a most marvellous winner. Our thoughts are with Ashleigh. https://t.co/oe0rJj3Q99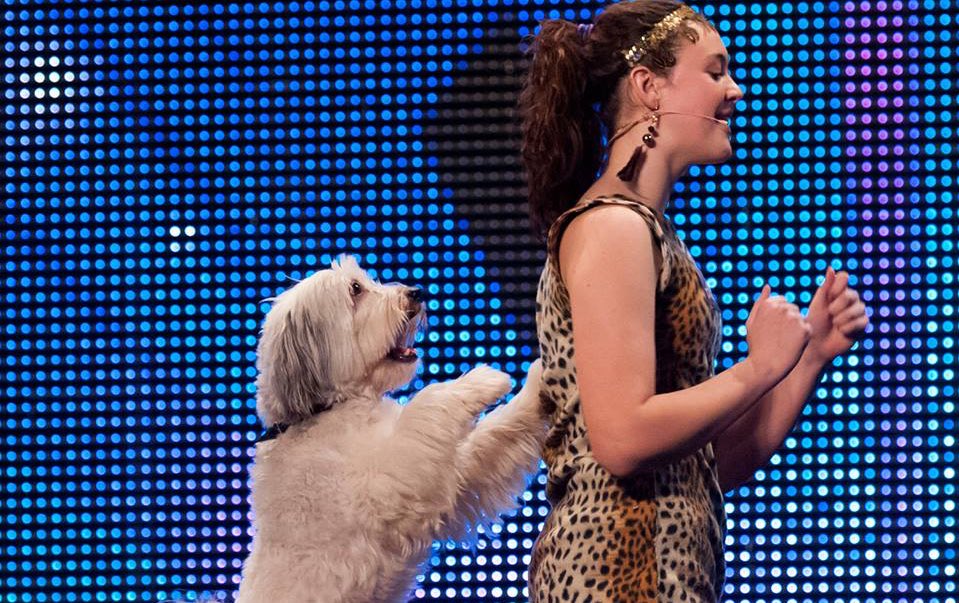 Britain's Got Talent has revealed that the winner of the 2012 show - Pudsey - has died.
Pudsey the dog and his owner Ashleigh from Wellingborough won the nation's hearts after their win.
After the show Pudsey starred in his own film, and appeared on TV and in theatres across the country.
In a statement on Instagram Ashleigh said:
"I can't honestly believe I am writing these words. My handsome man is gone and I don't know what to do without him," she wrote.

"My heart is broken and I don't know how I'm going to get through this. It hurts so much that my handsome man has gone and I don't know how I'm going to get through this. It hurts so much that my handsome incredible Pudsey Bear will never be by my side, where he belongs again."
– Ashleigh Butler
A man has been arrested by Northamptonshire Police in connection with the shooting of a 16-year-old boy in Wellingborough.
Alain Mbuku (21), from Bedford, was arrested on Wednesday in Bedford and was remanded in custody until 28 July when he will appear at Northampton Crown Court.
A Northamptonshire Police spokesman said: "He has been charged with possession of a firearm with intent to endanger life and failing to surrender into police custody."
Advertisement
Northamptonshire police say they're growing 'increasingly concerned' for the welfare of a woman who has been missing since Thursday 20th April.
42-year-old Zoe Massie was last seen in the Wellingborough area and is described as;
White with blue eyes
Large build
Dark brown/black shoulder length hair which she wears tied up
Wearing black leggings with boots
Possibly a black dress or jumper
A thigh length woollen grey or black coat
Anyone who has seen Zoe should contact police on 101.
A barber shop in Northampton has been told to stop handing out free beer to customers - because it doesn't have an alcohol licence.
The local council say the owners of the Quarters Barber Shop will need to apply for a licence because drinks are only offered to paying customers, which means they are part of a transaction.
"I've seen a lot of barber shops doing it, so I had the same idea when I opened my own shop - to get a free beer when you have a haircut or a shave.

"Not many people have it, but it's just good because it goes with a gentleman's look - a beer and a haircut and a shave.

"It's sad really, because it's not hurting anybody."
– Jake Hillery, Owner, The Quarters Barber Shop
People in Wellingborough are raising money for a baby boy who is fighting a rare form of childhood cancer.
Read the full story ›
Two men in their 70s were assaulted in a pub in Wellingborough on New Year's Day following a row over a game of pool.
Two men were playing on the pool table in the Volunteer pub on Midland Road at around 2pm, when they were questioned about their conduct.
One of the men then lost his temper and snapped the cue in half, before attacking the two victims.
One of the victims suffered a cut to his forehead and a black eye, and both were left shaken.
One of the attackers is described as white, around 30 years old, 6ft 3ins tall and of slim build while the other is described as white, around 30 years of age, about 5ft 9ins tall and of average build.
Anyone with information should contact Northamptonshire Police on 101.
Load more updates