Rory Stewart has held Penrith & The Border for the Conservatives, with a comfortable majority.
Conservatives - 28,078
Labour - 12,168
Liberal Democrats - 3,641
UKIP - 1,142
Green - 1,029
Independent - 412
The Conservatives have won the Berwickshire, Roxburgh & Selkirk seat from the SNP.
John Lamont, who came close in the previous two General Elections, beat Calum Kerr to claim it at the fourth attempt.
Conservatives - 28,213
SNP - 17,153
Labour - 4,519
Liberal Democrats - 2,482
Advertisement
Liberal Democrat leader Tim Farron has held the Westmorland & Lonsdale seat.
There was a nail-biting finish to the count, with news of a recount suggesting Mr Farron's majority had been seriously damaged.
That was indeed the case - his majority of around 9,000 in 2015 was left battered and bruised and he clung on by only 1.5 per cent of the vote.
James Airey, Conservatives - 22,909
Tim Farron, Liberal Democrats - 23,686
Mr Fish Finger, Independent - 309
Eli Aldridge, Labour - 4,783
Tim Farron's team feeling a little more confident of holding Westmorland. "It'll be fine." #GE2017
The Conservatives have held Copeland, Trudy Harrison keeping the seat she won in February.
Conservatives - 21,062
Labour - 19,367
Lib Dem - 1,404
UKIP - 1,094
Result ready but we don't have the labour candidate so it can't be declared. Trudy Harrison entered with smiles.
The result in Copeland is set to be announced.
Advertisement
Turnout has dropped by nearly four per cent in Dumfriesshire, Clydesdale & Tweeddale.
72.4 per cent of those eligible took part compared to 76.2 per cent in 2015.
Recount in the Westmorland and Lonsdale count where @timfarron is standing...some people are predicting it will be close.
A recount is underway at Westmorland & Lonsdale, showing a major threat to Lib Dem leader Tim Farron.
General Election voter turnout has dropped in Berwickshire, Roxburgh and Selkirk.
It was 71.7 per cent compared to 74.16 per cent in 2015.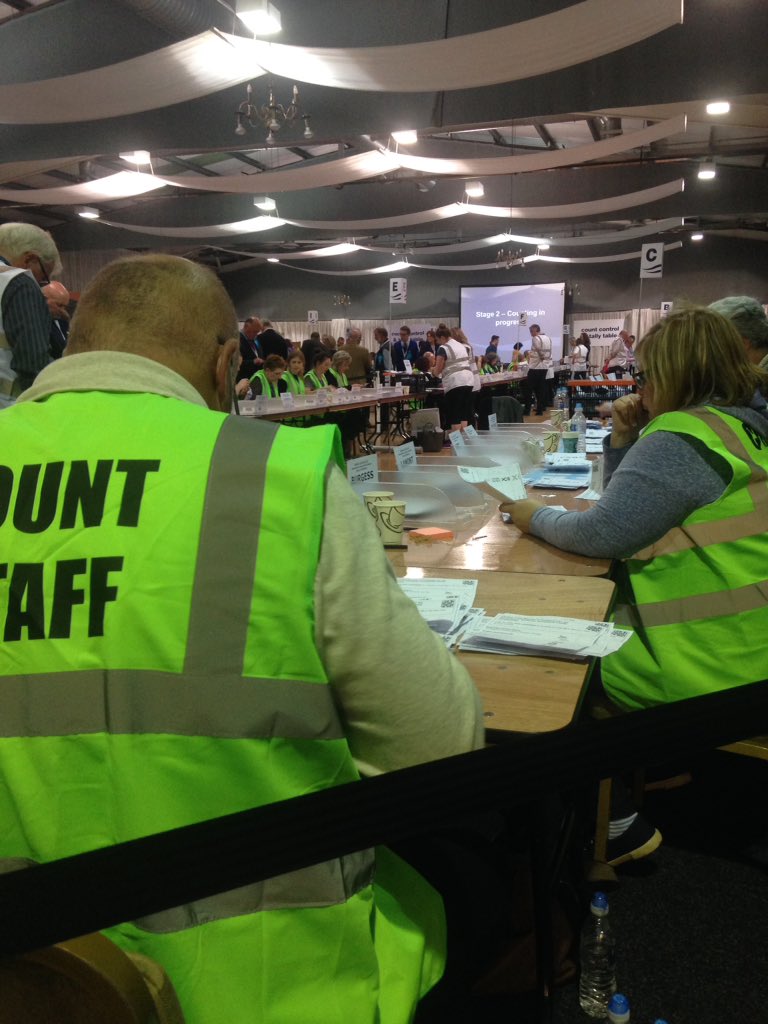 Voter turnout in Dumfries & Galloway is down on the 2015 General Election.
69.6 per cent of those eligible cast their ballots compared to 75.2 per cent two years ago.
Load more updates