The family of two women killed in an accident on the A595 near Carlisle, have paid tribute to their "beautiful and kind" relatives.
Read the full story ›
Cumbria County Council says it hopes to make its case to the government this year for funding to upgrade parts of the A595.
Read the full story ›
Advertisement
Cumbria County Council say they are carrying out a feasibility study, into how the A595 road can be improved.
Two women died after an accident on the road on Tuesday 23 February.
Carlisle's Conservative MP John Stevenson has called on the council to make a serious case to central government, to improve the road.
We did make improvements, we've improved the A66 through Highways England.

These are major schemes and it is only the government who can fund these schemes.

Kendal is wanting another bypass - these have to be funded by government - Cumbria County Council does not have that kind of funding."
– Cllr Keith Little
Two women who died in a crash on the A595 at Newby Cross have been named by police.
Hayley Sarah Murdoch, 29, from Carlisle, and Sheila Dixon, 71, from Carlisle, were pronounced dead at the scene.
Both were passengers in a Kia Picanto, which was involved in a two vehicle collision near Sowerby Wood at around 3:20pm on Tuesday 23 February.
The driver of the Kia, a 74-year-old man from Carlisle, remains in a critical but stable condition.
A three-year-old boy from Carlisle was also in the vehicle and he remains poorly but stable.
Both are at the Royal Victoria Infirmary in Newcastle.
The driver of a Ford Transit van, a 51-year-old man from Aspatria, was taken to Carlisle Infirmary with minor injuries.
There have been calls to improve the A595, after an accident in which two women were killed.
Carlisle MP John Stevenson says the county council should conduct feasibility studies to see how the road could be improved.
You've been telling us what you think about the road:
More deaths on the 595. How many will it take before we get some serious investment?
– Chris Bagshaw on Twitter
Too many fatalities on the roads in our region in the last few days and weeks :(
– Angela Haigh on Facebook
There are too many deaths on this stretch of road, there should be a speed limit and permanent speed camera between Newby cross roads and Thursby."
– Anne Mawdsley on Facebook
No answers only a question! Is there any procedure in place to investigate whether road improvements could help avoid a re-occurence when a tragedy like this happens?
– John Welsh
There are renewed calls to upgrade the A595 in Cumbria.
Carlisle MP John Stevenson says Highways England, Cumbria County Council and the Local Enterprise Partnership need to work together.
Well the county council have to work in partnership with the Local Enterprise Partnership I think they should commission plans, feasibility studies, for what improvements there can be for the A595.

Whether it be in part dual and in other parts just an improvement, once those plans are in place, then we approach government to see how we can fund it."
– John Stevenson MP
Two women died in a crash on the A595 on the outskirts of Carlisle, on Tuesday.
Advertisement
The A595 between Cockermouth Papcastle roundabout and Carlisle Thursby roundabout is closed. The major commuting route has been closed due to heavy rainfall to allow the highways agency to resolve the issue.
Cumbria Police have asked for motorists and pedestrians to avoid the area and use alternative routes cautiously due to small floods and heavy traffic on minor roads throughout West Cumbria.
Wigton Road into Carlisle should be open very soon, as a livestock trailer that overturned has been recovered:
Currently recovering a livestock trailer at the A595 Wigton Rd roundabout, Carlisle. No sheep injured luckily http://t.co/AW6mKZXZvR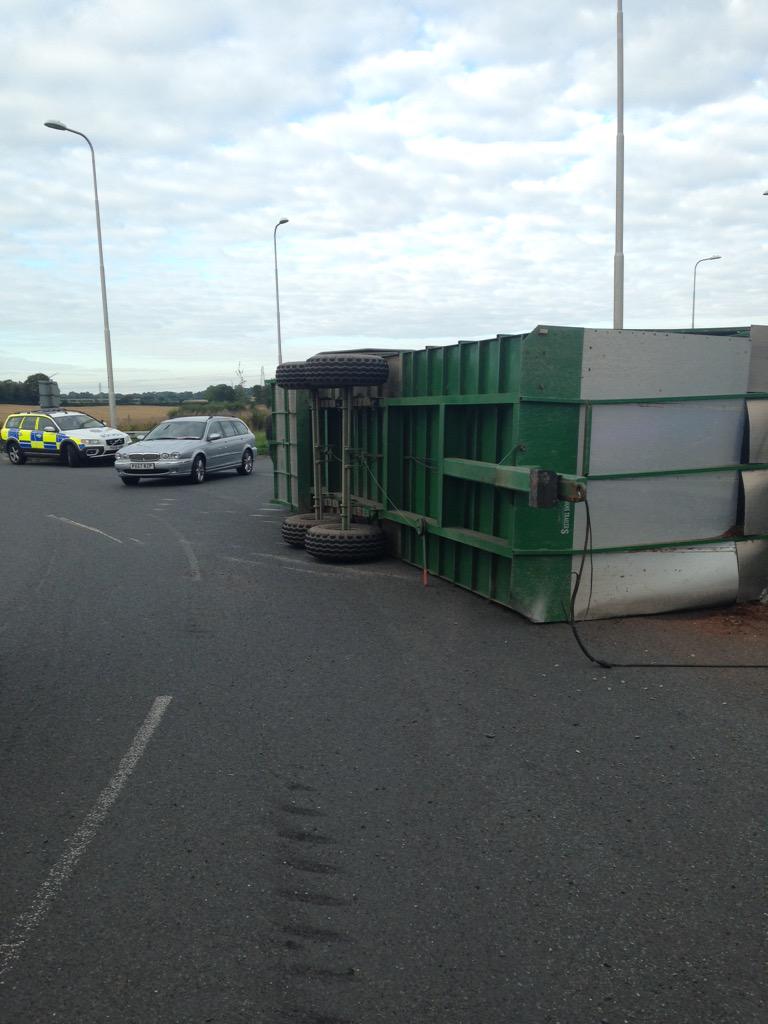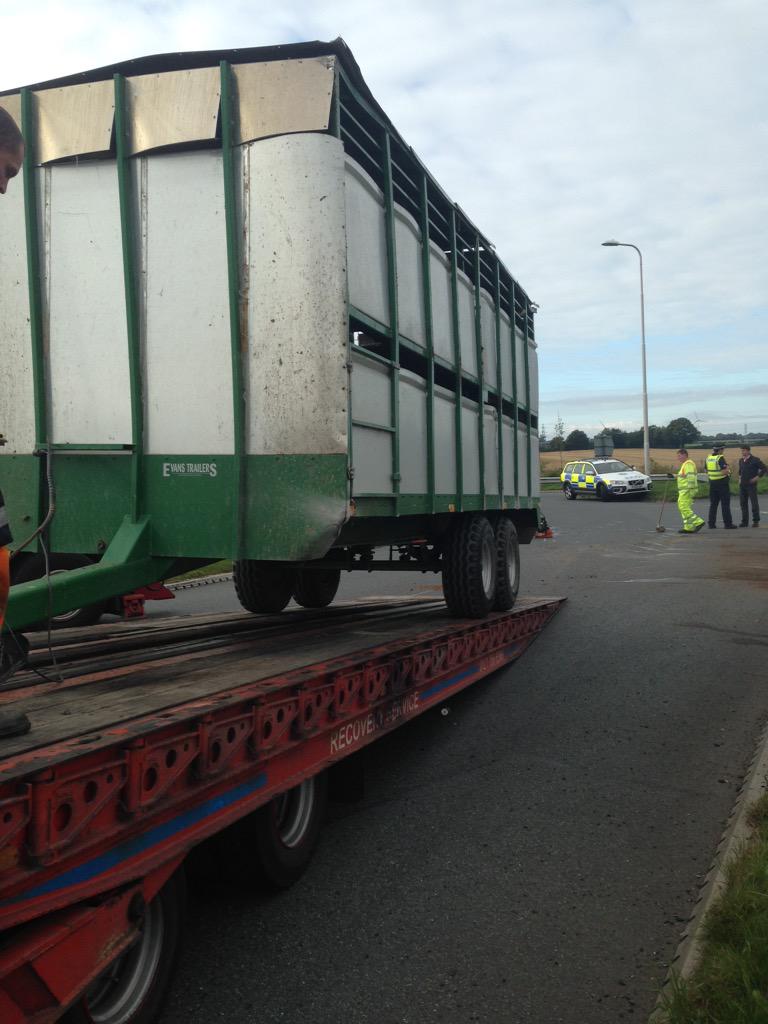 The A595 has been partially blocked after an accident involving a trailer carrying sheep and livestock.
Sheep are on the road, causing delays both ways between A689 / Peter Lane and Wigton Road / Queensway.
Police are directing traffic.
Drivers are being warned that the A595 near Grizebeck will be closed in both directions, for part of the weekend.
It'll be closed at Dove Ford, from 8am on Saturday 12 September, and the closure is likely to continue into the Sunday.
It's because of building work to make safe a dangerous farm building.
Cumbria County Council has no involvement in the building works, but has decided to close the road to keep the public safe.
A signed diversion via Grizebeck, Greenodd and Dalton will be in place during the temporary road closure.
Load more updates