Cumbrian all-rounder Ben Stokes has been named the new vice-captain of England's test cricket team.
Read the full story ›
Advertisement
Cockermouth cricketer Ben Stokes has been chosen in the ICC Test Team of the Year.
Former Test stalwarts Rahul Dravid, Gary Kirsten and Kumar Sangakkara selected the sides based on players' performances in the period from 14 September 2015 to 20 September 2016.
England's Alastair Cook has been named as captain of the ICC Test Team of the Year.
ICC Test Team of the Year 2016 (in batting order) is:
1. David Warner (Australia)
2. Alastair Cook (England) (captain)

3. Kane Williamson (New Zealand)
4. Joe Root (England)
5. Adam Voges (Australia)
6. Jonny Bairstow (England) (wicketkeeper)
7. Ben Stokes (England)
8. R. Ashwin (India)
9. Rangana Herath (Sri Lanka)
10. Mitchell Starc (Australia)
11. Dale Steyn (South Africa)
12. Steve Smith (Australia)
England coach Trevor Bayliss says Ben Stokes is capable of becoming one of the best ever... and he's worried about dropping him.
Read the full story ›
Cumbrian cricketer Ben Stokes says he is "devastated" about an injury that has ruled him out of England's third Investec Test against Pakistan.
Devastated about the injury especially with all the hard work put in by myself and others to get me back to FULL fitness
Another couple weeks of rehab and hoping to finish off what has been great summer so far for @ecb_cricket 
England's Ben Stokes will miss next week's third Investec Test against Pakistan because of a torn right calf, the England and Wales Cricket Board has announced.
The all-rounder, who was raised in Cockermouth, will be a big loss for the national team.
Advertisement
The England all-rounder is "devastated" to be missing the rest of the series against Sri Lanka after he underwent knee surgery on Tuesday.
Read the full story ›
Cumbrian Ben Stokes has been named in the England cricket squad for their first Test against Sri Lanka at Headingley.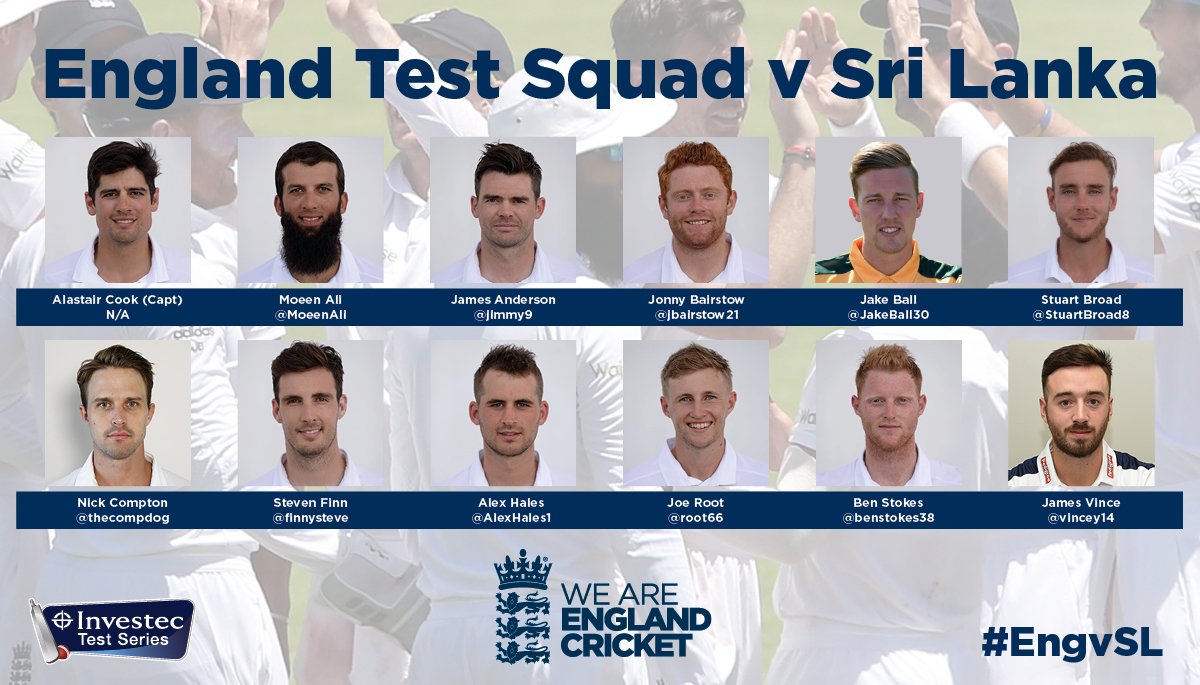 Two radio hosts in New Zealand have been given a one-day suspension after broadcasting a rant from Cockermouth cricketer Ben Stokes' mother- without her permission.
Deborah Stokes phoned the Auckland-based radio station to make a complaint against the two presenters, who had been mocking Stokes for his performance in the World T20 final.
She was told that her call was off-air, however she was actually put through to the on-air studio and the row was broadcast live.
In the phonecall, Mrs Stokes says she's "totally brassed off" by the way the presenters talked about her son.
"It's not even about the cricket. It's about the personal attack on him. They called him arrogant and then they called him some sort of name. They don't know him! They wouldn't have a blooming clue."
– Deborah Stokes talking on the radio
The presenters have been taken off-air for one day as a result.
Read about the messages of support for Ben Stokes following the defeat, here.
Cricket stars past and present are backing Ben Stokes to bounce back from his part in England's last gasp World Twenty20 final defeat.
Read the full story ›
Load more updates