Vince Cable, Leader of the Liberal Democrats, has appointed Tim Farron to be in his first team of principal spokespersons.
Farron, the former leader, will take up a new position looking to regenerate the north of England. He will also lead on rural affairs.
Vince Cable said:
I am fortunate to lead such a great, gender-balanced team, which is comprised of the most talented and promising politicians in the House of Commons and battle-hardened, experienced campaigners. The team has a wealth of senior ministerial experience."
– Vince Cable, Leader, Liberal Democrats
In an exclusive TV interview, Leader of the Liberal Democrats Tim Farron told our reporter Tim Backshall that his choice to resign was "the right one".
When asked about his voting, or lack of, on equality bills, speaking on our programme, the Westmorland and Lonsdale MP said he is "committed to equality".
There are some people of various faiths who think their job in politics is to impose their faiths on others, I have never thought that.

I think it is first of all not liberal and secondly, actually, it is counterproductive when it comes to advancing the gospel.
– TIM FARRON MP
Watch the exclusive interview below:
In the end, I've made a choice that I think is the right one.
– Tim Farron MP
The MP will remain leader of the Liberal Democrats party until a successor is chosen.
Advertisement
We both know Tim Farron well and recognise him to be a politician who is honourable, inspirational and hardworking and who has always represented his constituency well.

"So we are saddened that he has felt moved to have to resign from his position as leader of the Liberal Democrats, as a result of the focus which has been placed on his faith in recent weeks.

"This decision transcends party politics and directly speaks of the need for the political arena to have space for those people who profess and live out a faith in the love of Christ.

"Our prayers are with Tim Farron and his family at this time as he prepares to stand down from his leadership role when Parliament breaks for the summer recess."
– Rt Rev'd James Newcome, the Bishop of Carlisle and the Rt Rev'd Robert Freeman, the Bishop of Penrith
The leader of the Scottish Liberal Democrats has praised Tim Farron for his "inspirational" leadership.
Mr Farron resigned as the party's leader today.
Willie Rennie said he "still has a big role to play" in British politics.
Tim Farron has been a dynamic, energetic and inspirational leader who took the party from the dark days following the 2015 election to its highest membership ever. He increased our parliamentary representation at this election with a diverse group of talented people.

I will always be grateful for his friendship and leadership and I believe he still has a big role to play in British politics.
– Willie Rennie
The Westmorland and Lonsdale MP has quit, citing the impact of questions about his faith on the party's success.
Read the full story ›
Party Leader Willie Rennie will be in the Scottish Borders today, to launch the Lib Dems local election campaign.
Read the full story ›
Advertisement
Tim Farron has expressed his excitement after meeting a member of 80s band Prefab Sprout.
Read the full story ›
Tim Farron has made his first conference speech as Liberal Democrat leader.
The Westmorland and Lonsdale MP said May's General Election had been devastating for the party but that he would not let Liberal values be crushed overnight. He vowed to build the party back-up and make them ready for government again.
New Liberal Democrat leader Tim Farron has apologised after a post on his Twitter feed suggested gay people could be "cured".
Read the full story ›
Cumbrian MP Tim Farron has been announced as the new leader of the Liberal Democrats.
Mr Farron, who has represented the South Lakeland constituency of Westmorland and Lonsdale since 2005, beat off the challenge of fellow MP Norman Lamb to win the ballot of party members with 56.5 per cent of the vote.
The result was announced on the party's Twitter account.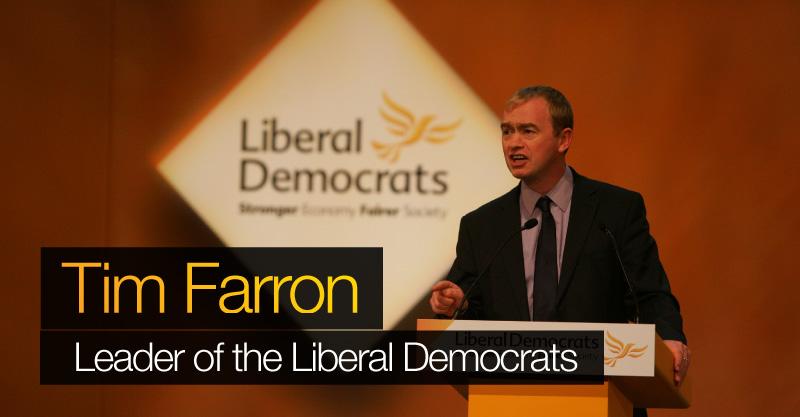 The leadership election had been called after former leader Nick Clegg stepped down in the wake of this year's General Election which saw the Liberal Democrats reduced from 56 to just eight seats.
Load more updates