Jeremy Corbyn has promoted key allies following a revolt against his leadership of the Labour Party.
Corbyn's reshuffle:
Emily Thornberry will be shadow foreign secretary
Diane Abbott will be shadow health secretary
Pat Glass will be shadow education secretary
Andy McDonald will be shadow transport minister
Clive Lewis will be shadow defence minister
Rebecca Long-Bailey will be shadow chief secretary
Kate Osamor will be the new shadow development secretary
Rachael Maskell will be shadow environment food and rural affairs secretary
Cat Smith is the shadow voter engagement and youth affairs minister
Dave Anderson will be shadow Northern Ireland secretary
Nineteen Labour MPs have been either been sacked or resigned from their positions in the party in protest at his leadership.
A motion of no confidence is set to be considered at the Parliamentary Labour Party meeting today, with the possibility of a secret vote on Tuesday.
York MP Rachael Maskell has been promoted to Environment, Food and Rural Affairs Secretary as Labour Leader Jeremy Corbyn starts a reshuffle of cabinet following the revolt against him.
Advertisement
I have informed Jeremy Corbyn that I am resigning from my post of Shadow Armed Forces Minister. My letter attached. https://t.co/8ui8lGHVUP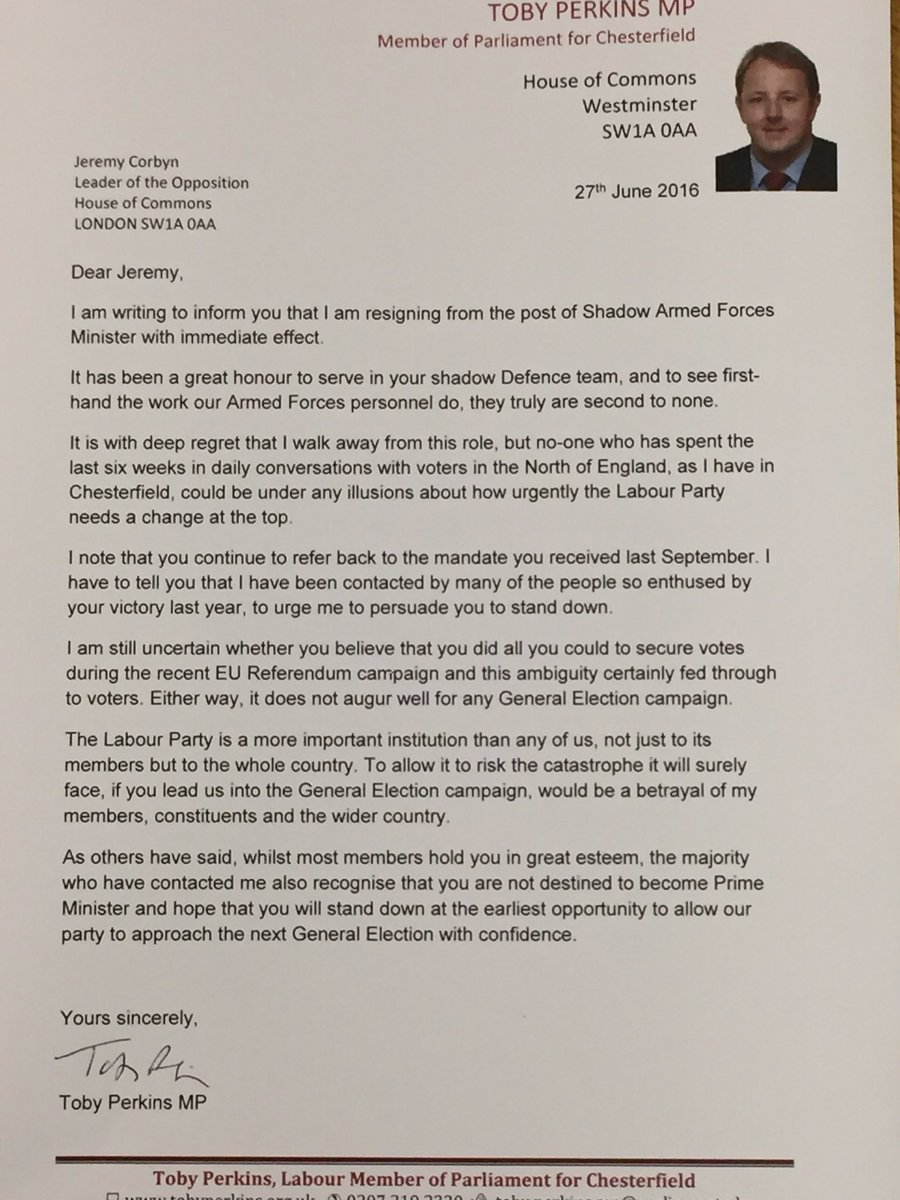 Three more shadow cabinet ministers have quit their posts following a mass exodus of their colleagues over the weekend.
Diana Johnson has resigned as a shadow foreign minister, Anna Turley as shadow minister for civil society and Toby Perkins has resigned as shadow armed forces minister saying that the Labour Party "needs a change at the top".
Jeremy Corbyn has now lost 15 members of his shadow cabinet.
Diana Johnson has resigned as a shadow foreign minister and Anna Turley as shadow minister for civil society.
Over the weekend thousands of women from Yorkshire have taken part in race for life events- raising nearly £400,000 for Cancer Research.
And this morning 900 of them put on their trainers and pink outfits to take part in the Doncaster 5K as Sarah Clark reports:
Advertisement
Karl Turner has become the latest Labour MP to quit the shadow cabinet, following several other high-profile resignations on Sunday.
Karl Turner was Shadow Attorney General and MP for Kingston Upon Hull.
With a very heavy heart I have notified Jeremy Corbyn that I have resigned from the Shadow Cabinet. Letter to follow.
Lord Falconer has resigned from the shadow cabinet, the same day that nine of his colleagues have either resigned or been sacked.
Falconer was the shadow secretary of state for Justice and shadow Lord Chancellor.
The shadow secretary of state for Northern Ireland Vernon Coaker has joined seven other members of the shadow cabinet and resigned.
The resignations follow the sacking of shadow foreign secretary Hilary Benn overnight.
He has released a statement saying he believes it is "time for the party to unite behind a new leader" and serve as an "effective opposition".
He adds: "I have sought to make it my priority to provide reassurance to the people and political parties of Northern Ireland that Labour remains committed to the principle of consent, as expressed through the Good Friday Agreement and subsequent agreements.
"I know my successor in this role continues this vital work."
Labour has descended into crisis as several high-profile members of the shadow cabinet have quit in the past few hours. Here's who they are.
Read the full story ›
Load more updates