Peter Dilenardo, 50, was found guilty at Leeds Crown Court of eight offences following a nine-week trial
Read the full story ›
The mother of six year old Toby Nye, who died in January after battling a brain tumour, has been given a suspended sentence of two years.
Read the full story ›
Advertisement
Stacey Worsley has pleaded guilty to committing fraud on the trust fund set up for her late sons specialist cancer treatment.
Read the full story ›
Humberside police say that more than £64,000 was lost by would-be holiday makers from the Humberside force area last year. Many were conned out of their hard-earned cash by online criminals.
Air line tickets are the most common type of fraud nationally. Humberside police have joined forces with ABTA and Get Safe Online to publish a list of tips to keep you safe when booking via the internet.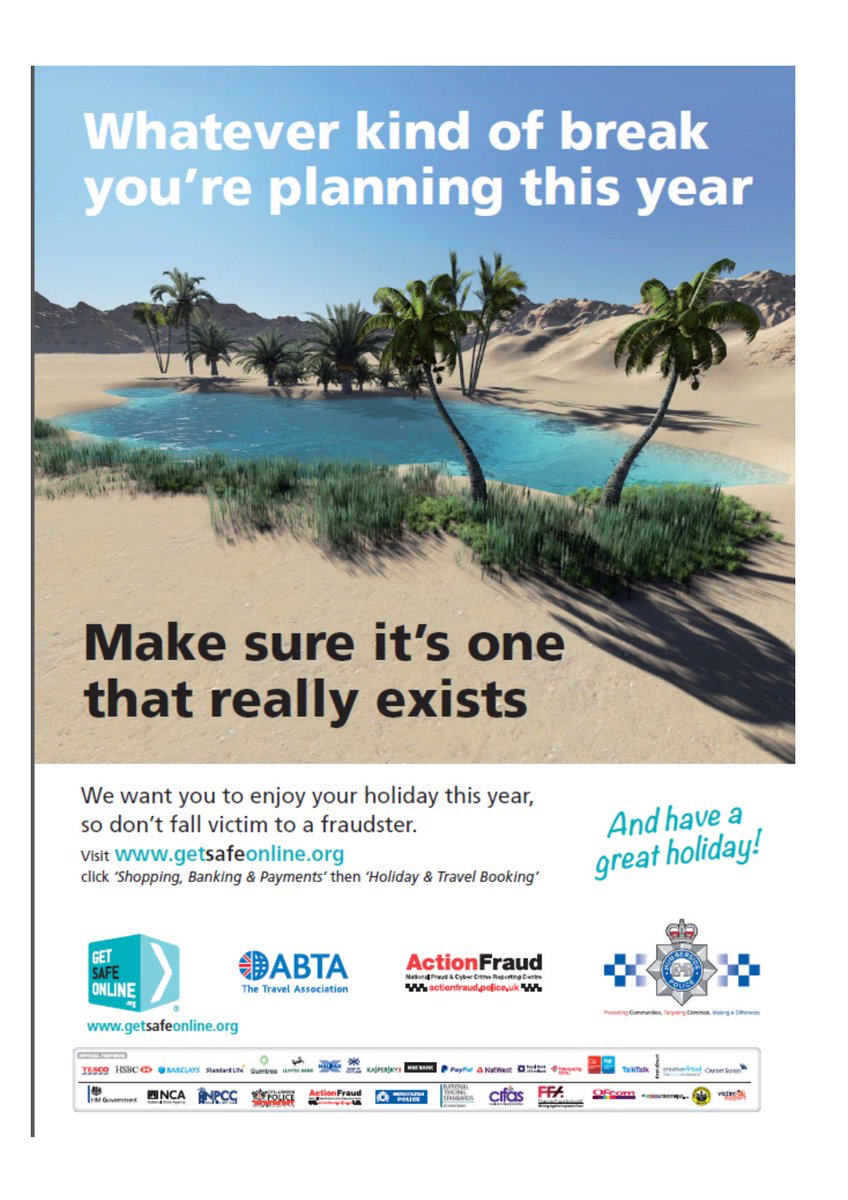 Richard Hurley, from CIFAS - the UK's Fraud Prevention Service - gives advice on how to avoid being scammed by conmen posing on the phone as a bank.
Among the victims was a couple from North Yorkshire who have been conned out of their entire life savings.
An urgent warning's been issued by police after a couple from North Yorkshire were left penniless by conmen who posed as bank officials to rob them of their entire life savings of tens of thousands of pounds.
Over just a few days, five different victims - all farmers from in and around Selby - have had a fortune taken from their bank accounts by an organised crime gang.
Jon Hill reports.
Advertisement
A couple who have been conned out of their entire life savings of tens of thousands of pounds by bogus bank officials have urged other customers to be on their guard.
They are among five different bank customers - all farmers from the Selby area - who have been scammed by conmen over the last ten days.
The fraudsters phone customers claiming to be from their bank and warning them of suspicious transactions before persuading the victims to transfer their money to a so called safe account.
North Yorkshire Police has now issued an alert to the scam. Jon Hill has been to meet one couple who lost their life savings but did not want to be identified:
North Yorkshire Police have issued a warning to bank customers about a telephone scam in which bogus bank officials have made account holders transfer thousands of pounds into fake accounts.
In the past 10 days, five farms in the Selby district were called by men claiming to be part of a bank fraud investigation team who urged customers to transfer their money into what they claim were "safe accounts".
They have done this either through internet banking or told the victim to go direct to their bank and not mention it to the bank staff, claiming the staff were also under investigation.
On each occasion the suspects have called the victim and claimed that someone had attempted to cash a cheque on their account for £11,500.
In some incidents they have asked the victim to call the number on the back of their bank card and unbeknown to them, they have held the phone line open, resulting in the victim believing they are calling their bank, when in fact, they are speaking to the fraudsters.
One person lost their entire life savings.
Police have arrested five men as part of a fraud investigation involving charitable funds.
Two men aged 32 and 53 from Halifax, two men aged 33 and 43 from Dewsbury and one 38-year-old man from Sheffield have all been arrested today.
Six properties and a business premises across South and West Yorkshire are also being searched as part of the investigation.
The five men have been taken to police stations in South and West Yorkshire for questioning.
The North East Counter Terrorism Unit is leading this investigation.
The Charity Commission is supporting the NE CTU as part of this investigation.
Two men from West Yorkshire are among eight people who have been arrested as part of an investigation into charity fraud involving thousands of pounds intended to help people in Syria.
Kent Police arrested the men at addresses across the UK during an early morning operation after £31,816, €8,310 (£6,857) and US$10,700 (£6,413) were seized at the Port of Dover on December 23 2012.
The money, which had come from four UK-based charities, was taken by police who believed it could be used for criminal or terrorist activities.
A 35-year-old man from Dewsbury, and a 43-year-old from Huddersfield are among eight who are being questioned at police stations around the country.
Load more updates