The driver of a stolen digger ran off after crashing into a house following a police chase in Goole.
The vehicle was pursued at about 10pm before being abandoned on Argyle Street, leaving the property damaged.
Police searched the area without success and are appealing for anyone who has information that might help them identify the driver.
He is described as well built, aged in his 20s and was wearing a baseball cap and a high visibility tabard. He ran off in the direction of the railway footbridge.
Anyone with information should call Humberside Police on 101.
A teenage boy is due in court this morning charged over the stabbing of a woman in a village near Selby.
The 16-year-old will appear before York magistrates accused of wounding with intent.
North Yorkshire Police launched a manhunt after the woman, in her 40s, was injured in an incident on Manor Farm Close in Carlton on Wednesday morning.
Her injuries were serious but not life threatening.
Advertisement
A woman in her 40s who was stabbed at her home in the village of Carlton, near Selby this morning is in a stable condition and speaking to detectives.
Police say the woman is not a relative of Connor Woodrow, the 16-year-old boy suspected of the stabbing and currently on the run.
Police say the teenager is believed to be on foot and a police helicopter continues to scour the area.
Chief Inspector Charlotte Bloxham of North Yorkshire Police told ITV that that they are relying on the public to watch out for Connor, but not to approach him.
Soon after the incident, children at two local schools were allowed to leave but only if accompanied by an adult.
Police are appealing for help to trace a wanted man from Goole.
Paul Eldin has failed to answer bail and attend court in relation to an assault.
Police say he has connections in the Snaith and Selby area and Castleford, West Yorkshire.
Officers are urging anyone with any information about Eldin's whereabouts to get in touch.
A 19-year-old from Goole has been appointed the country's youngest mayor.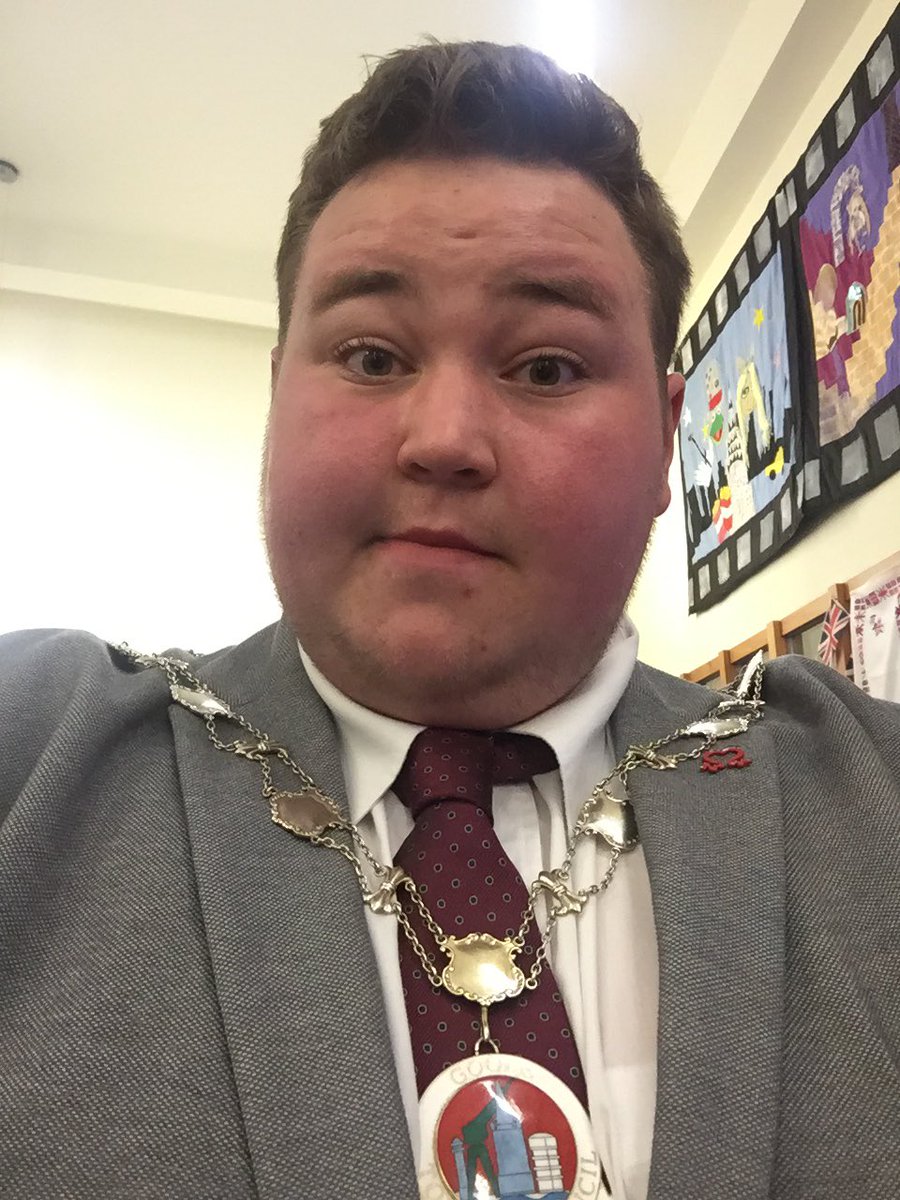 Terence Smith tweeted about his pride after being voted in for a 12-month term at the council's meeting on Thursday.
And he received a message of support from Labour's deputy leader Tom Watson.
A man from East Yorkshire has been jailed for nine months at Hull Crown Court for two burglary offences.
Jeffrey Clive Barker, 38, from Goole entered a late guilty plea to the two offences at homes on Riversdale Drive and Belgrave Drive in Goole on 20 September 2015.
Detective Constable Krista Wood was at court to hear the sentence and said, "Burglary is a despicable crime and I don't think Barker truly realises the impact he has had on these two households.
"The victim at Riversdale Drive is an elderly widow who lives alone and this has caused sleepless nights and suffers anxiety as a result of the burglary and no longer feels safe in her own home.
"The victims from Belgrave Drive, a family, have suffered immeasurably by having somebody enter their home whilst they were sleeping in their beds, as well as the inconvenience of losing the family vehicle and the contents, including a child's pram.
"This custodial sentence might give Barker the chance to think about his actions and the impact on the victims."
Advertisement
The MP for Brigg and Goole, Andrew Percy, has quit twitter, blaming what he calls "bullies and trolls" for taking up too much for his time when he should be speaking to his constituents.
The Conservative member of Parliament says over the last week strangers have attacked him on the social media site calling him corrupt, fat, ugly, a liar and more.
His twitter account has now been locked so that tweets can only be read by those who have previously followed his account and he states that the account will now rarely be checked and people wishing to get in touch should contact his constituency office.
Detectives in East Yorkshire are hunting for suspected illegal immigrants in Howdendyke, Goole, after six men were seen jumping out of the back of a lorry.
Officers were called to a business premises in Howdendyke, Goole, at around 12.40pm.
They say two men, who claim to be Albanian nationals, were arrested on suspicion of entering the country illegally. Officers and the police helicopter are continuing to search the area for the remaining men.
Anyone with information is asked to call 101, quoting log number 232 of April 13.
Four men broke into a Goole home and threatened a family with weapons, demanding they handed over money and valuables.
The incident happened at an address in Percy Street, at around 5pm on Monday, December 28.
No-one was hurt as a result of the incident and the men left after the family handed over a purse containing a significant amount of cash and a necklace.
The first suspect was said to be white, between 5ft 6in and 6ft tall, of stocky build and a dark goatee beard. He wore a black scarf, black hooded top with the hood pulled up and dark jeans with baggy pockets.
The second suspect was also white, between 6ft and 6ft 3in tall and large build. He wore a light coloured hooded top with the hood up and a black scarf around his face. He spoke with a Yorkshire accent.
The third was also white, 5ft 10in to 6ft tall, of stocky build, wearing a grey hoodie with the hood up, over a black balaclava. He also had a Yorkshire accent.
The fourth man wore dark clothing.
No vehicle was seen by the victims, but one was heard and it is believed the men may have driven in the direction of Cottingham Street and Bridge Street.
Police are looking for a man in connection with the theft of a delivery van from a petrol station in East Yorkshire.
The white Ford Transit van was stolen from the forecourt of the Snaith Hall station on Pontefract Road, Snaith near Goole on Monday 23 November.
A man reportedly drove off in the vehicle which contained parcels as the driver went inside the shop to pay for his fuel, with the keys left in the ignition.
Load more updates