The runway at Leeds Bradford airport is now open again - after a major exercise to clear it of snow and ice.
Police are appealing for information after a drone incident which saw flights temporarily suspended at the airport.
Read the full story ›
Advertisement
Leeds Bradford Airport is now 'fully operational' after last night's controlled explosion by a police bomb squad on a suspicious package.
Read the full story ›
The airline Ryanair has launched its biggest ever winter schedule and announced two new routes - to Poland and Spain.
Read the full story ›
The company, which will start flights from its eighth UK airport in Birmingham next year, is looking for pilots, cabin crew and engineers.
Read the full story ›
Leeds Bradford Airport is closed until eight this morning due to six inches of snow on the runway.
They are recommending that passengers contact the airline they are flying with to check the status of their flight before arriving at the airport.
Advertisement
The budget airline Ryanair has announced it is launching several new routes from Leeds Bradford. It says it expects 1.1 million customers a year to travel through the airport. The new routes include flights to Gran Canaria and a twice weekly winter service to Faro.
We welcome the growth in the Ryanair programme for winter 2016 following strong demand for flights over the last 12 months. The introduction of a new route to Gran Canaria will widen the airline's destination choice to 12 routes across 6 countries, whilst the continuation of Faro flights into the winter will be welcomed by overseas home owners and holidaymakers alike.In addition, the growth in flight frequencies to Alicante, Krakow, Lanzarote and Tenerife will mean that next winter will see the largest ever winter Ryanair programme from LBA serving Leeds and the wider Yorkshire region.
– Tony Hallwood, Leeds Bradford Aviation Development Director
The Yorkshire based airline Jet2 has diverted a flight to Alicante from Leeds Bradford after a passenger's "unacceptable behaviour"
The flight landed in Toulouse where the passenger was handed over to the police.
Jet2.com is a holiday airline. We will not allow our customers' holidays to be upset by an individuals' obnoxious behaviour. Passenger welfare is and always will be our number one priority which is why we have brought in these measures to take action against anyone who causes offence and disruption to our passengers and crew. We will not hesitate to prosecute individuals where necessary.
– Phil Ward, Managing Director of Jet2.com
Passengers are being told to check in as normal this morning although the airport is temporarily closed. It shut at 4am due to the snow. Airport managers say they are hoping to re-open around 8am.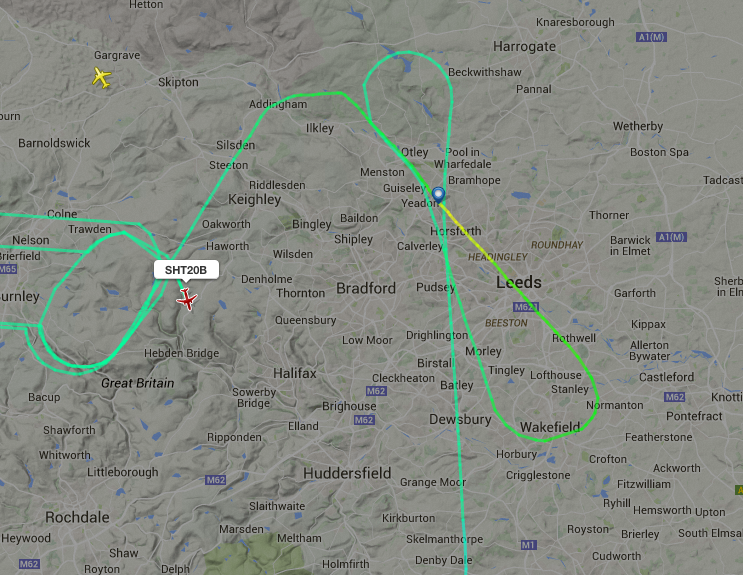 Load more updates