Passengers and staff were evacuated from the airport late on Saturday night after the suspicious package was discovered.
Read the full story ›
Advertisement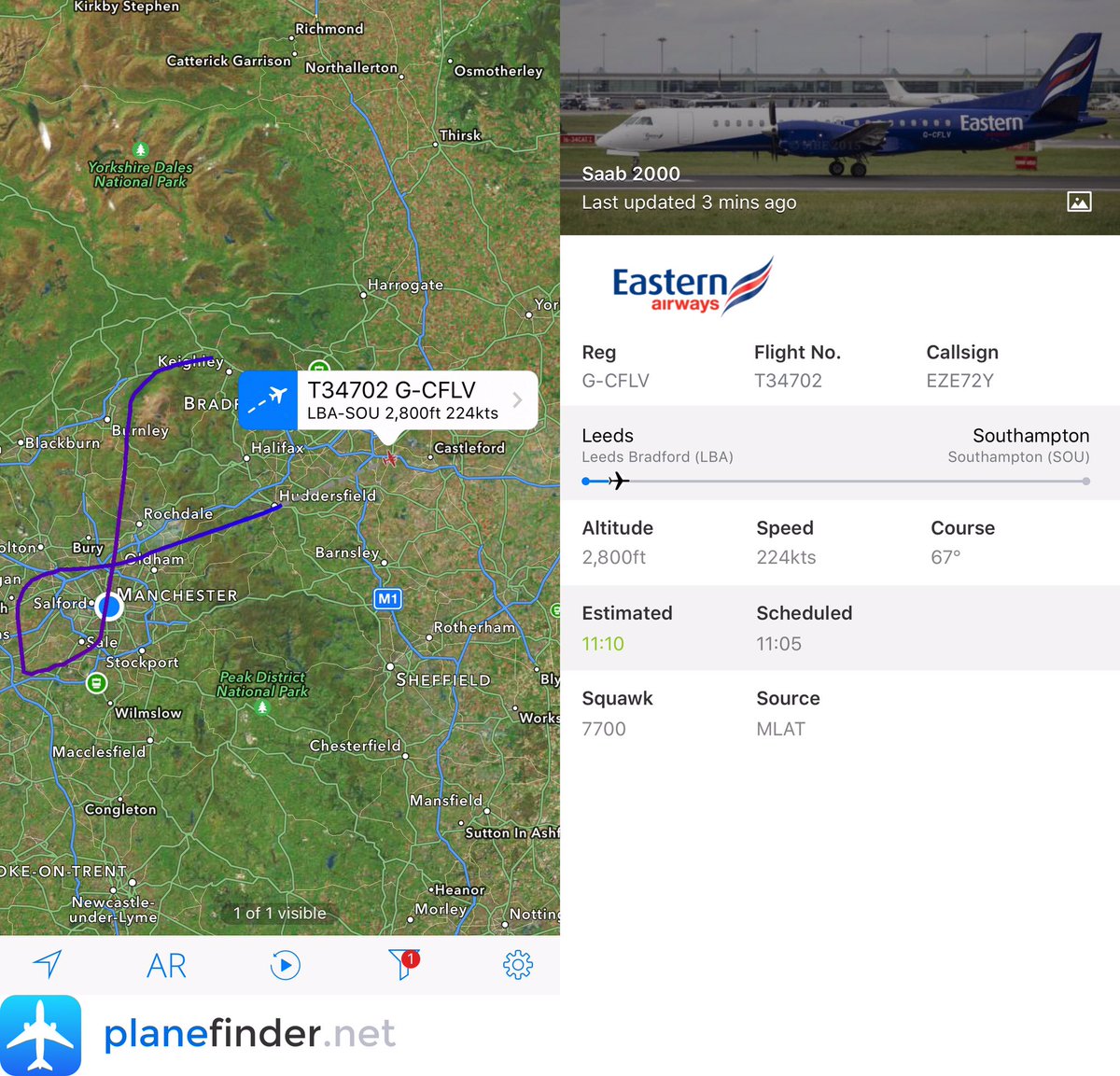 Drop off parking charges for cars at Leeds Bradford Airport have risen by 50%.
Drivers will now have to pay £3 instead of £2 to park outside the main terminal area for up to thirty minutes. The airport say that they have provided 100 free spaces in a one-hour zone a few minutes walk from the airport:
Leeds Bradford Airport (LBA) has introduced a dedicated 100 spaces 'Free One Hour Parking Zone' located in the premium Mid Stay Car Park area a short 3-4 minutes walk from the main terminal entrance.

The facility is clearly signposted on entering the airport, and benefits from an upgraded walkway for pedestrians and a dedicated and convenient new entrance from Whitehouse Lane.

The Free One Hour Parking Zone provides all passengers with the option to drop off and pick up free of charge for stays of up to 60 minutes. Normal car park charges apply for longer stays.
– Leeds Bradford Airport
Air traffic control company NATS warned passenger that it will take some time for flight scheduling to fully recover despite their computer systems having been restored.
Following a technical failure at Swanwick, the system has been restored.

However, it will take time for operations across the UK to recover so passengers should contact their airline for the status of their flight.

We apologise for any delays and the inconvenience this may have caused.

Further information will be released as it becomes available.
– NATS
Flights are now operational. Arrival/Departure info can be found here:http://t.co/KnHoruNBHo Please check with your airline for further info
The airport say they have managed to avoid any cancellations and are working to clear the backlog in flight times.
Passengers are advised to contact their airlines for information about delays.
Advertisement
Tony Hallwood, Aviation Development & Marketing Director at Leeds Bradford International Airport confirmed that all flights out of the airport are currently suspended.
However, all flights on approach to the airport have landed and says their focus now is on getting the situation resolved as quickly as possible, based on guidance from Nats.
All flights are suspended due to UK air traffic. Please check the website for latest info http://t.co/094rU43CdM
Leeds Bradford Airport was briefly evacuated today after fire alarms were set of.
Passengers were taken out of the main terminal building and the airport closed but West Yorkshire Fire Service say it was a "false alarm" after the glass on a fire alarm was broken.
Load more updates