A minute's silence will now be observed in memory of those who died in the tragic events in Paris.
Mosques in West Yorkshire have held prayers for victims of the Paris terror attacks one week on from the atrocities.
Worshippers marked Friday prayers across Bradford with a show of solidarity for the families of those affected in the attacks. The Bradford Council for Mosques has called on institutions to develop a counter-extremism narrative to tackle the so-called Islamic State.
Advertisement
People across the region fell silent as they stood in solidarity with those in Paris to remember the victims of Friday's devastating terror attacks.
With France observing a third day of national mourning, President Francois Hollande led the country in a minute's silence at noon, 11am in the UK, in memory of the 129 people who were killed in the massacres.
Flags are at half mast at Leeds Town Hall ahead of the minute silence for the victims of the Paris terror attack https://t.co/1kWaOs7cfL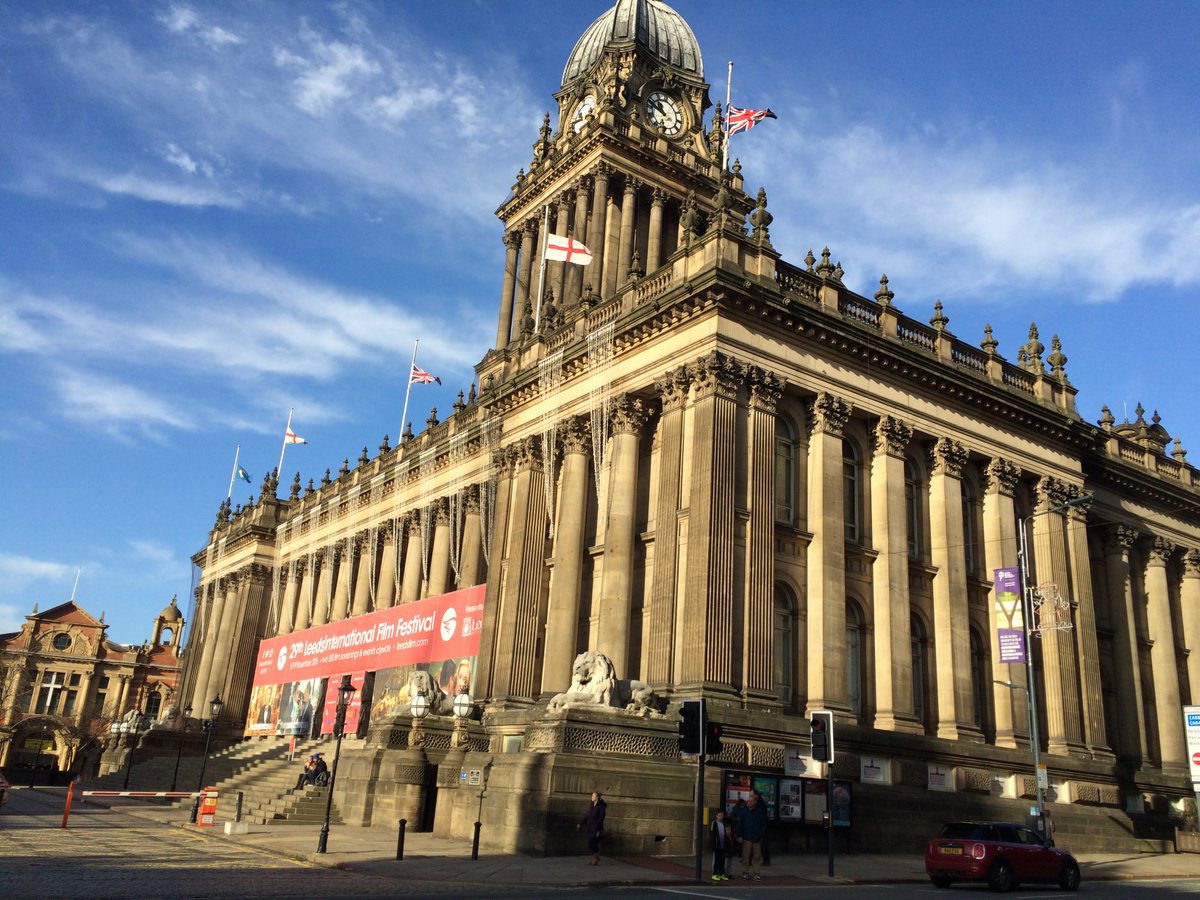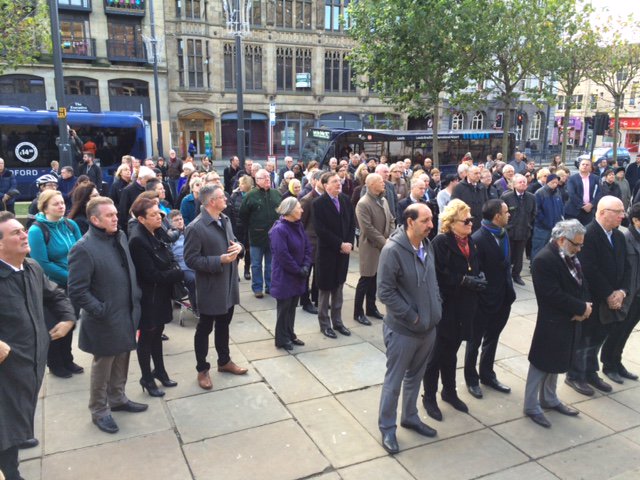 Many, many people in this city will have visited Paris. Many people in this city will have made friends with people in Paris. In fact there'll be people in this city withe strong connections to Paris and the French people. So it does affect us all. It affects us in a way that this is about tragic loss of life and how can that not affect everyone wherever you are.
– Julie Dore, Leader of Sheffield Council
Leeds City Council will observe a one minute silence in respect of the victims of the terrorist attack in Paris and other recent atrocities, at 11am today.
In line with Government buildings, council flags will be flown at half-mast for the day.
"We will hold a ceremony at Victoria Gardens to allow people to express both their sorrow and solidarity.

"We are working with others to make sure appropriate support is available to those who may need it and make clear our commitment to standing up to terrorism and violence."
– Cllr Judith Blake, Leeds City Council leader
Scores of people braved the wind and rain this afternoon for a candlelit vigil outside Leeds Town Hall in memory of the those killed and wounded in the terrorist attacks in Paris.
Elsewhere, students and teachers from Ripon Grammar school in North Yorkshire and also Leeds University are on their way home today after being stranded in the French capital following Friday night's attrocities.
Mirielle Beguin-Mason explained why she had organised today's vigil
A woman from Sheffield has been describing how she was caught up in the aftermath of the terrorist attacks in Paris last night.
Merab Cracknell from Eccleshall was on holiday with her teenage son Alex and was walking near her hotel not far from the Bataclan Concert Hall where eighty people died. The attacks are now known to have killed 129 people.
She says the horror of what she witnessed still has not sunk in.
Advertisement
As French authorities confirm 129 people have been killed in the Paris terror attacks - two groups of students from our region are preparing to head home from the capital. They were caught up in the aftermath of last night's attacks.
Chris Kiddey reports.
A special vigil and prayer service for the victims of the horrific attacks in Paris was held at the Leeds Makakh Mosque this morning.
Chief Imam Qarim Asim said the Muslim community is shocked by the 'scale and magnitude' of last night's atrocities.
The number of people killed in the Paris terror attacks has risen to 129, a French prosecutor has said.
350 people have been injured, the Paris prosecutor added.
A man identified by police as the main suspect in a thirteen year old murder in North Nottinghamshire has been arrested at his home on Spain's Costa Del Sol.
David Draycott was murdered in Sutton-in Ashfield in 2002. Forty four year old Robert Dawes, who's originally from Nottinghamshire, was arrested at his villa near Malaga on a European arrest warrant after liaisons beween the UK 's national Crime Agency and the Spanish Police.
Load more updates