More than 150 people have been arrested for drink or drug driving offences in West Yorkshire so far this December.
The arrests form part of the Force's festive campaign, Not The Usual Suspects, which seeks to remind the public that anyone, regardless of their age, gender or background could be a drink driver.
Since December 1, 158 people have been arrested by the Force, with 58% of those being subsequently charged.
Of the 158 arrests, 33 of those were for drug driving offences. Three of the 33 have been charged to date with others awaiting the results of further tests.
Of those charged, 22 were from Bradford, 10 from Calderdale, 16 from Kirklees, 26 from Leeds and 17 from Wakefield.
"Three weeks in to the campaign, we have seen over 150 motorists arrested, with 33 of those for drug driving offences.

"As we head in to the Christmas weekend I would remind people to consider their travelling arrangements if they are out and about and not to drink or drug drive.

"No one wants an officer on their doorstep telling them their loved one is never coming home, especially not due to a drink or drug driver.

"Our message remains the same as before. If you are out and about this Christmas, assign a designated driver, book a taxi or use public transport to get home. Don't get behind the wheel after drinking alcohol or taking drugs. The results could be life changing for you, your passengers or other road users around you.

"We would much rather people didn't get behind the wheel after drinking alcohol or consuming drugs, however we have teams of officers policing the county to arrest those that do. The likelihood is that if you do drink or take drugs and drive this December, there is a very good chance you will be stopped by the police and action taken against you.

"I continue to urge people to consider the very real, and often devastating consequences of drink or drug driving, and for them to think again. It quite simply isn't worth the risk."

"We want everyone travelling on our roads this Christmas to be safe. The consequences of drink or drug driving could be devastating. Do the right thing, and don't drink or drug drive."
– Sgt Gary Roper, West Yorkshire Roads Policing Support Unit
An abandoned pony was rescued by the side of the road in Thongsbridge West Yorkshire on Friday.
Read the full story ›
Advertisement
Kirklees Superintendent Paul Jeffrey has hung up his uniform with his son to take on his collar number.
Read the full story ›
A huge haul of guns and knives have been handed into West Yorkshire Police as part of its latest weapons surrender.
Read the full story ›
Police are appealing for information after a 12-year-old boy was grabbed by a man in Leeds.
Read the full story ›
Police are appealing for information following reports of a women in distress near Gotts Park near Stanningley road in Leeds shortly before 9pm on New Year's Eve.
The woman is described as having light coloured hair. 
She was with a man who was described as olive skinned possibly an Asian male wearing a dark coloured hooded top. 
Advertisement
The MP for Halifax Holly Lynch is calling for tougher prison sentences to stop the rising number of assaults on police officers.
There were 23,000 recorded attacks between March 2015 and 2016, with 991 in West Yorkshire, more than almost anywhere else in the country.
Holly Lynch says too often, suspended sentences and fines are handed down to people convicted of attacking officers, which is sending out the wrong message.
Our Political Correspondent Daniel Hewitt reports.
An elderly driver was injured after crashing off a parked car into the path of another vehicle in Leeds.
The 86-year-old woman was in a Skoda Fabia that hit a parked Volkswagen Golf in Garth Road, Meanwood, at about 1.20pm yesterday. It then collided with a Toyota Prius which was travelling towards Stonegate Road.
The woman was taken to Leeds General Infirmary for treatment and remains under observations.
Anyone who witnessed the incident should call PC Martyn Burns at Carr Gate police headquarters via 101.
Labour candidate Mark Burns-Williamson has been re-elected as West Yorkshire Police and Crime Commissioner.
The contest against the Conservative candidate Allan Doherty went to a second count.
#WYPCC16 count has been officially declared and Mark Burns-Williamson has been named as the new West Yorkshire Police & Crime Commissioner.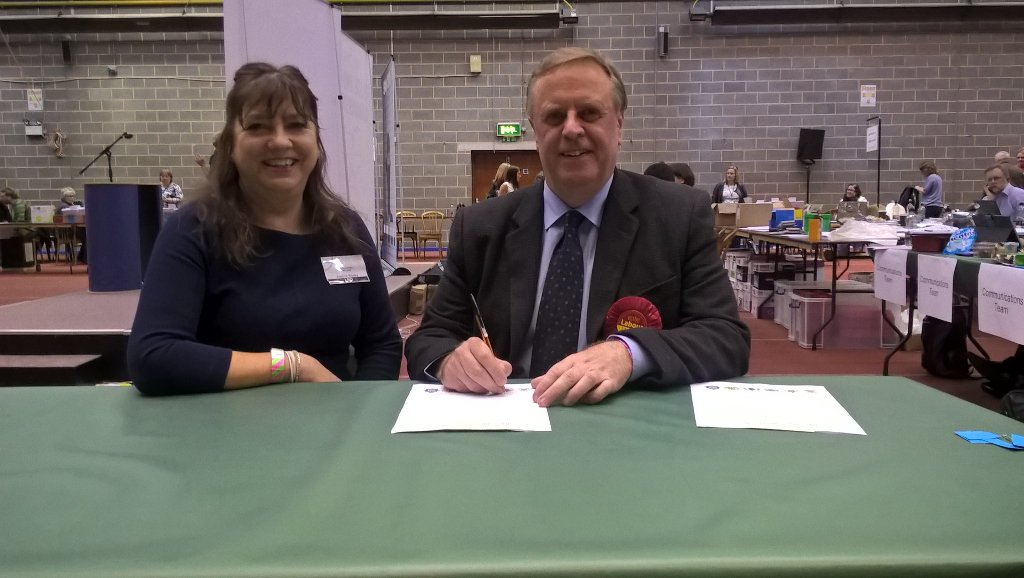 A Keighley man has been jailed for ten and a half years after he raped a four-year-old boy and shared indecent images of him online.
Read the full story ›
Load more updates