The investment will secure the future of 2,500 jobs at the firm's Castle Bromwich factory.
Read the full story ›
Advertisement
The 2,500 workers at Jaguar Land Rover's Castle Bromwich factory will be asked to work a four-day week to safeguard the future of the plant.
Read the full story ›
There's slow traffic on the M6 Northbound between Junction 4 (Coleshill) and Junction 5 (Castle Bromwich)i due to an accident.
Police are attempting to trace a man who held up a branch of Farmfoods whilst wearing his dressing gown.
Read the full story ›
There are major delays reported on the M6 this afternoon after a lorry overturned, causing oil to spill across the carriageway.
Read the full story ›
Advertisement
Police have released CCTV footage in a bid to identify two suspected burglars after a property in Castle Bromwich was broken into last week.
Read the full story ›
A large fire broke out at a car auction facility in Castle Bromwich late on Tuesday night.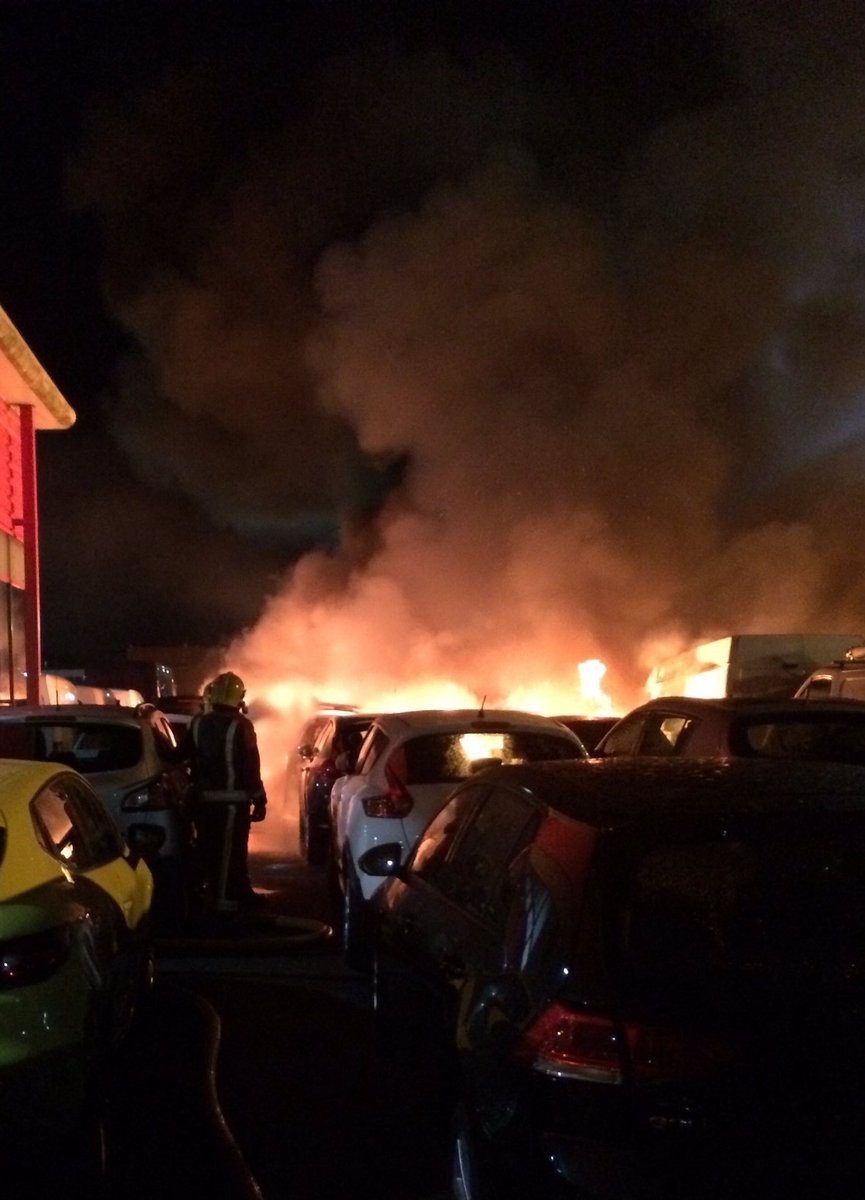 Fire services were at the scene a little before 1:30am with six crews dealing with the incident:
Update from Castle Bromwich. Incident involves 40 cars on fire. Crews working hard bring fire under control & defend neighbouring property
We are currently dealing a large fire in Castle Bromwich. Six crews from surrounding stations in attendance.
A burglar who broke into his own grandmother's home in Castle Bromwich to steal her bank cards has been jailed for five years.
Read the full story ›
There are delays and queueing traffic due to an earlier accident on the M6 Southbound between J6 A38(M) Aston Expressway Spaghetti Junction and J5 A452 (Castle Bromwich),
There is congestion on M6 to J10 A454 / B4464 (Wolverhampton / Walsall). All lanes have been re-opened. Travel time is around 50 minutes.
Lane three (of three) was closed until 07:15.
Load more updates