Some complicated and potentially very wet weather coming up, starting tomorrow as low pressure pushes up from south. http://t.co/kgd7KIDJj8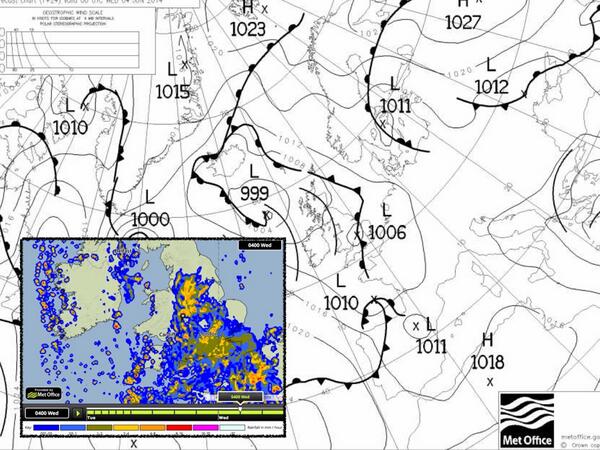 The Environment Agency have said they are responding to a 'potential pollution incident' in Newport in Shropshire.
We are currently responding to a potential pollution incident in Newport, #Shropshire
Advertisement
People living near Newbold Road in Rugby have been advised to stay indoors and close all windows while firefighters tackle a fire at a vehicle recycling warehouse in Avon Mill Lane.
The Environment Agency are also there and they say they are working to minimise the impact of the fire on the nearby River Avon.
A Derbyshire company director has been jailed and his firm ordered to pay more than £47,000 for polluting a canal, killing thousands of fish
Read the full story ›
Three severe flood warnings have been issued by the Environment Agency on tidal parts of the River Severn as high tides move up the swollen waterway.
Heavy rain throughout the afternoon has caused Environment Agency officers to describe river levels as the highest they've seen in years.
The three Severe Flood Warnings are for areas along the Severn estuary near Gloucester, and are the most serious warnings the agency issue.
For the latest flood updates and advice, visit the Environment Agency website.
The Environment Agency has issued four new Flood Warnings on the River Severn.
Flooding is now expected at Upper Arley, Gloucester, Hempsted & Holtfleet. It follows flood barriers going up along the river at Shrewsbury, but now water levels are rising as heavy rain moves downstream.
There are now a total of 40 Flood Warnings and Alerts across the region, for the latest information on where is at risk, and what to do if you live in one of those areas, visit the Environment Agency website here.
Advertisement
There are more than 30 flood warnings and alerts across the Midlands as rain continues to fall on already saturated ground.
One of the latest Flood Warnings issued by the Environment Agency is on the River Severn at Ironbridge in Shropshire.
People are there are being told that flooding is expected, and immediate action is required.
For the latest on the other areas at risk of flooding, visit the Environment Agency website.
Work has begun to protect around 50 homes from flooding in Cubbington, Warwickshire. We're working in partnership with @warwick_dc
A number of roads across the Midlands remain closed due to flooding today.
Drivers are warned to take extra care and not to drive through large patches of water, which can be deeper than they appear.
The following roads are affected:
A449 at the Old Gore crossroads with the B4224 in Herefordshire
A466 at Welsh Newton, Herefordshire
B4347 near Dark Lane in Ewyas Harold, Herefordshire
B4352 around Pentre Lane in Bredwardine, Herefordshire
C1120 closed between Marden and Moreton on Lugg, Herefordshire
C1122 closed between Marden and the A49 in Herefordshire
Jay's Lane closed at Leintwardine, Herefordshire
Hanley Road closed from the A4104 High Street in Upton-upon-Severn, Worcestershire
New Street closed from the A4104 High Street / Old Street in Upton-upon-Severn, Worcestershire
Slash Lane closed both ways between Sileby Road and Mountsorrel Lane in Sileby, Leicestershire
Henwood Lane blocked between Berry Hall Lane and Barston Lane, Solihull
We are taking down our demountable flood barriers at Severnside North #Bewdley this morning #floodaware
Load more updates