Photos taken today in Worcester show the extent of flood damage in the city after the River Severn burst its banks after several days of heavy rain.
As the clouds cleared, the blue skies made for picturesque views - but with footpaths, roads and fields still under water, the full cost of the damage has yet to be counted.
Advertisement
Eleven flood warnings and 14 alerts are still in force across the Midlands, as flood waters remain high for many people in the region.
The warnings have all been issued for areas based along the River Severn, which flows through Gloucestershire, Shropshire, and Worcestershire.
East Waterside, Upton-upon-Severn
Ashleworth
South Worcester
Hanley Road, Upton-upon-Severn
Hanley Castle and Saxons Lode
Chaceley and Haw Bridge
Abbots Court, Deerhurst
Court Meadow, Kempsey and Callow End
Apperley and The Leigh
Sandhurst and Maisemore
Severn Ham, Tewkesbury
River Mease
River Sow and River Penk
Burton Trent
Rivers Frome and Cam
Tidal Trent
Tern and Perry Catchments
River Trent in Derbyshire
Lower River Soar in Leicestershire
River Avon in Worcestershire
River Severn in Worcestershire
River Severn in Gloucestershire
River Severn in Shropshire
River Lugg, south of Leominster
Severn Vyrnwy Confluence
Flood waters are still high in many parts of the Midlands - and more could be on the way, with 11 flood warnings and 14 alerts still in force for the region.
Worcester has been badly hit, with large swathes of the city submerged after the River Severn burst its banks.
Pictures taken in the city today show the entrance to the Diglis Hotel in Severn Street completely under water, while the Birmingham and Worcester Canal can no longer be told apart from the surrounding footpaths.
Sixteen flood warnings are currently in place across the Midlands.
The Environment Agency has also issued 26 flood alerts.
Pictures tweeted by the Environment Agency show low lying lanes covered in water and rising river levels.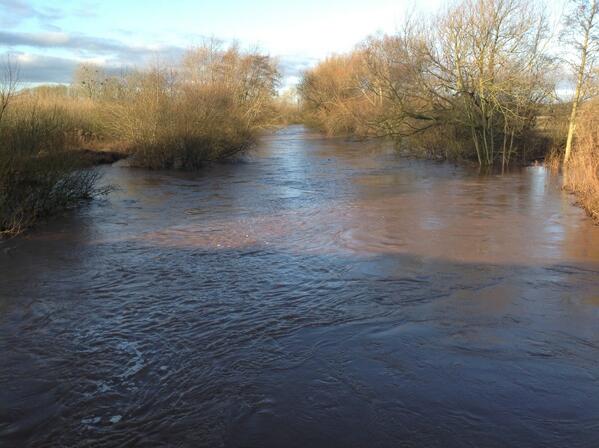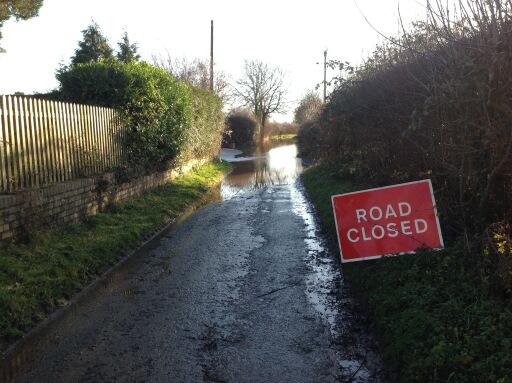 Advertisement
The number of flood warnings and alerts from the Environment Agency has increased overnight, with a total of 60 now in place across the Midlands.
Eight flood warnings have been removed over the past 24 hours in the Midlands, but there are still more than 40 alerts and warnings still in place:
Officers from the Environment Agency are clearing fallen trees and other debris from rivers and streams across the Midlands to try to prevent further flooding.
Among the rivers being targeted is the River Teme in Worcester, which burst its banks as heavy rain swept across the region.
Heavy rain overnight falling on saturated ground has sparked a fresh wave of flood warnings and alerts from the Environment Agency.
Read the full story ›
Load more updates