Fire services say they've been deluged with calls following a huge fire at a business park in Bromsgrove.
Read the full story ›
Our reporter, Charlotte Cross, is at the scene of a large fire in Bromsgrove this evening.
It appears an entire unit at Saxon Business Park in Stoke Prior has been destroyed by the blaze.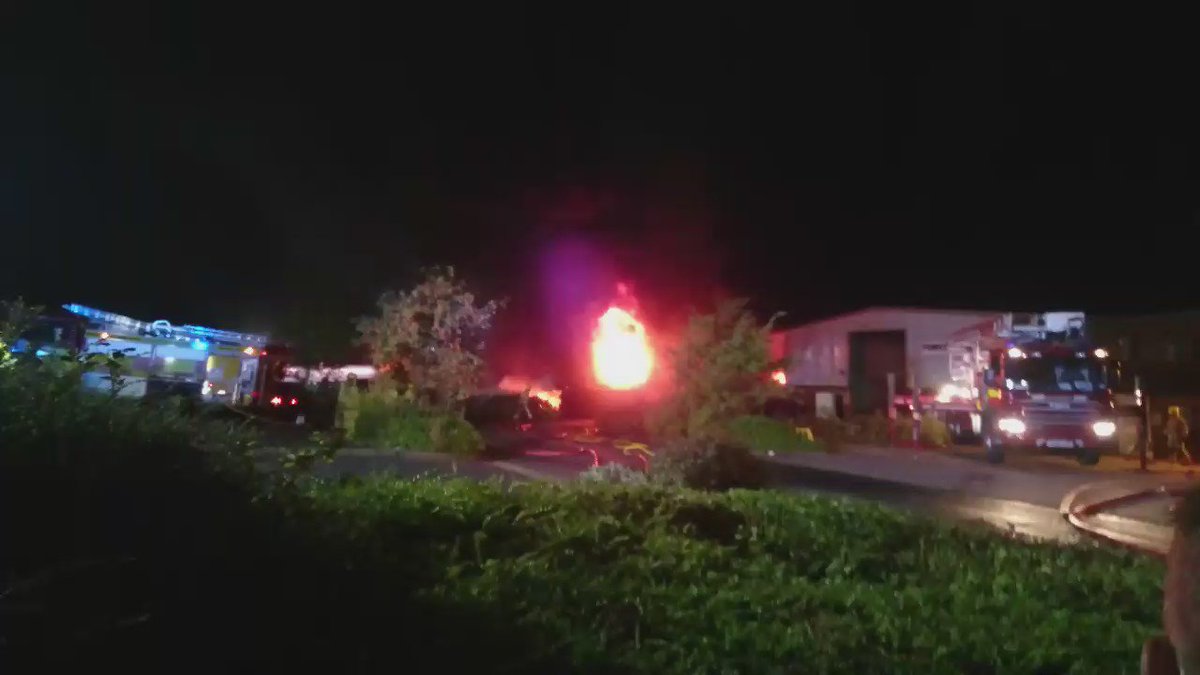 Advertisement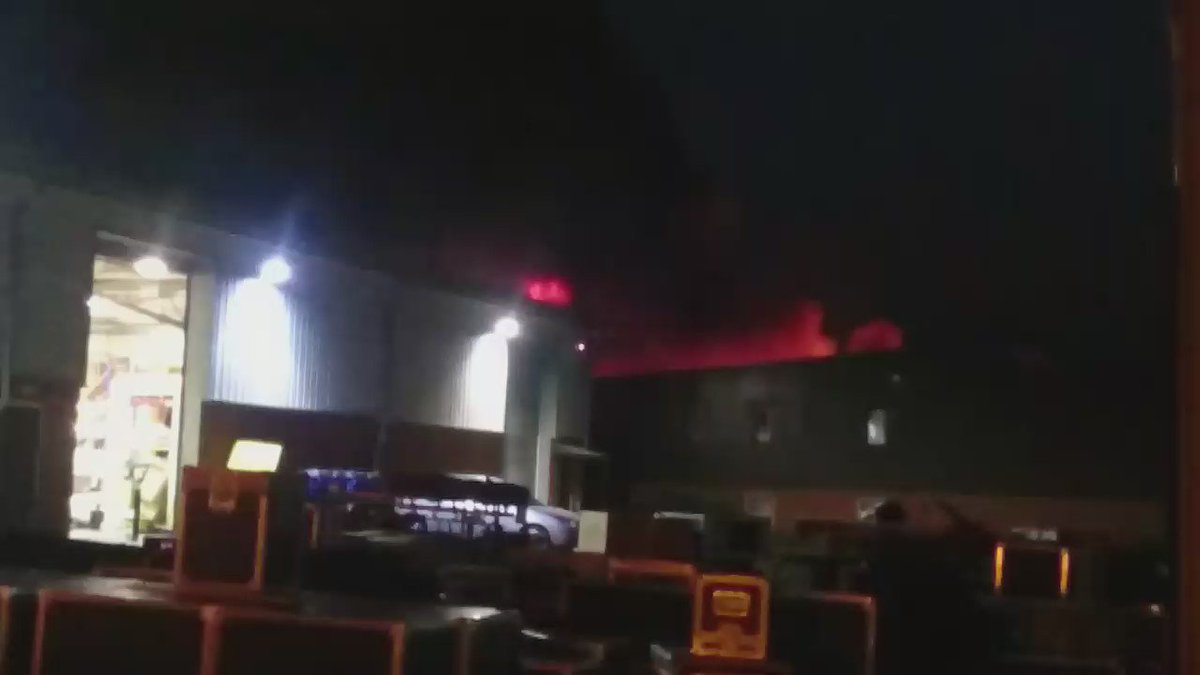 Firefighters are currently dealing with a large fire at Saxon Business Park on Hanbury Road, in Stoke Prior, Bromsgrove.
Hereford and Worcester Fire and Rescue service are advising people who live nearby to close windows and doors.
Fire Control deluged with calls for large fire at Hanbury Road, Stoke Prior near #Bromsgrove. If in the area, close windows and doors.
Up to 30 firefighters tackled a blaze at a derelict building in Kingstanding in Birmingham last night.
Read the full story ›
25 firefighters have been tackling a large fire at a recycling plant in Oldbury overnight.
Crews from West Midlands Fire Service were called just before midnight to the fire at the site on Trinity Street.
The fire service said there was no toxic smoke, but are advising people to keep doors and window closed as a precaution.
They tweeted the fire is now being scaled down:
Oldbury recycling fire now being scaled down. Some crews will remain working with onsite workers to clear the area https://t.co/1bCUZavXMB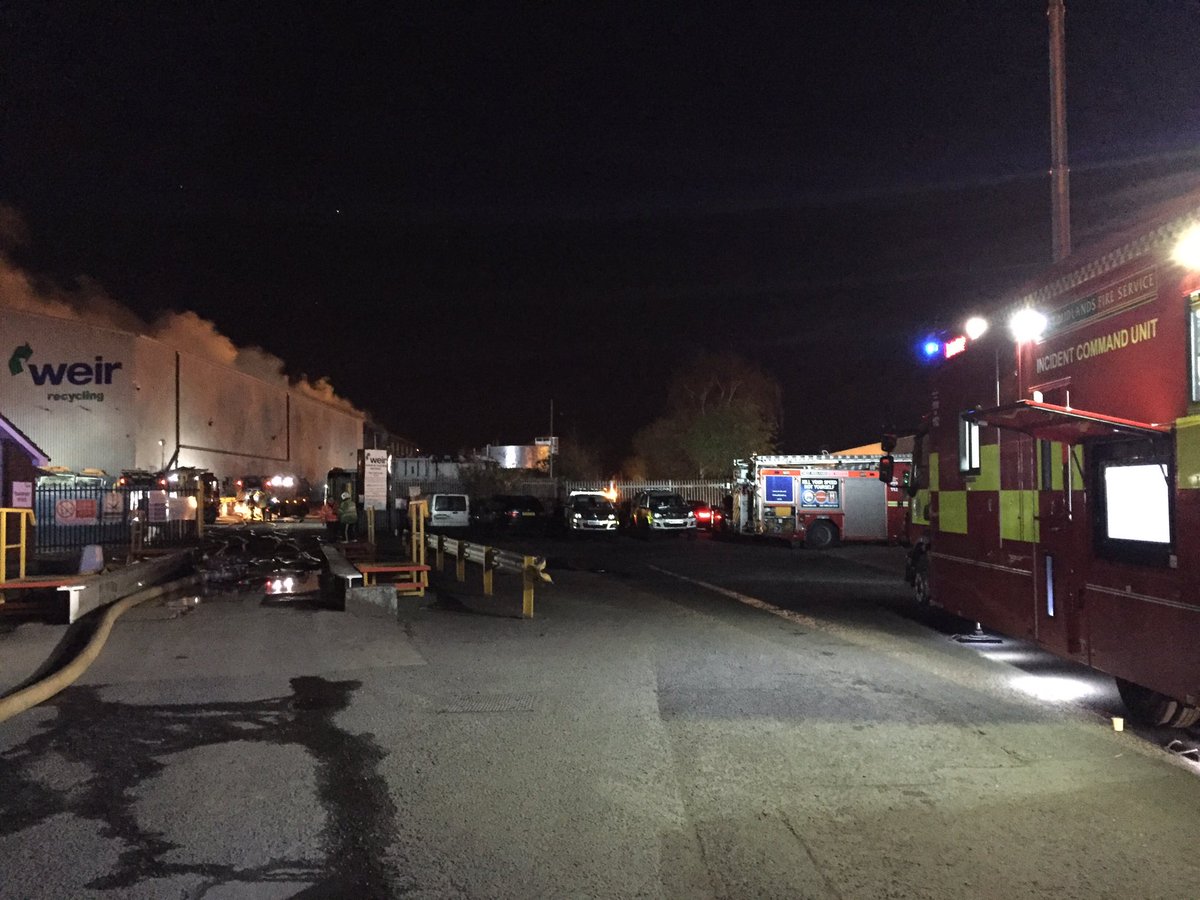 Aston Fire Station have confirmed 15 children and 22 adults were evacuated from a building after a electrical fire in the basement of a building in Birmingham.
Advertisement
West Midlands Fire Service have evacuated more than 35 people from a building in Birmingham after a fire was reported in its basement.
Read the full story ›
Firefighters are attending a large incident at a unit on Astonfields Industrial Estate. Residents are being advised to keep windows closed.
Residents are back at home this weekend after a huge factory fire nearby. Many returned to find windows boarded and doors melted.
Read the full story ›
Several roads closed in the Belgrave area of Leicester after a major factory fire have now reopened, police have said.
The fire which broke out on Ross Walk on Monday was believed to have been caused by an electrical fault.
All roads closed due to factory fire in Ross Walk earlier this week are now open.
Load more updates