Advertisement
Parts of Birmingham have been hit by flash flooding after hours of non-stop torrential rain - sparking chaos on the roads and rail network.
Read the full story ›
Met Office weather warnings in place for parts of the Midlands are set to be lifted after more heavy rain hit flood-stricken areas overnight
Read the full story ›
A torrential downpour brought chaos to Cheltenham on Sunday, leading to flooding and major delays on the roads and railways.
Read the full story ›
From 12:20pm this afternoon the following roads in Shrewsbury are closed as a result of flooding:
Gravel Hill Lane
Sydney Avenue
Chilton Farm Lane
Cross Houses-Atcham
Victoria Avenue
Old Coleham
Lane closure at Coleham Head to allow for the Severn Trent pump to be accommodated
Advertisement
Currently in attendance at flooded roadway,Chester road little Aston/ streetly. If out travelling avoid this road http://t.co/Hnyy8pfEpO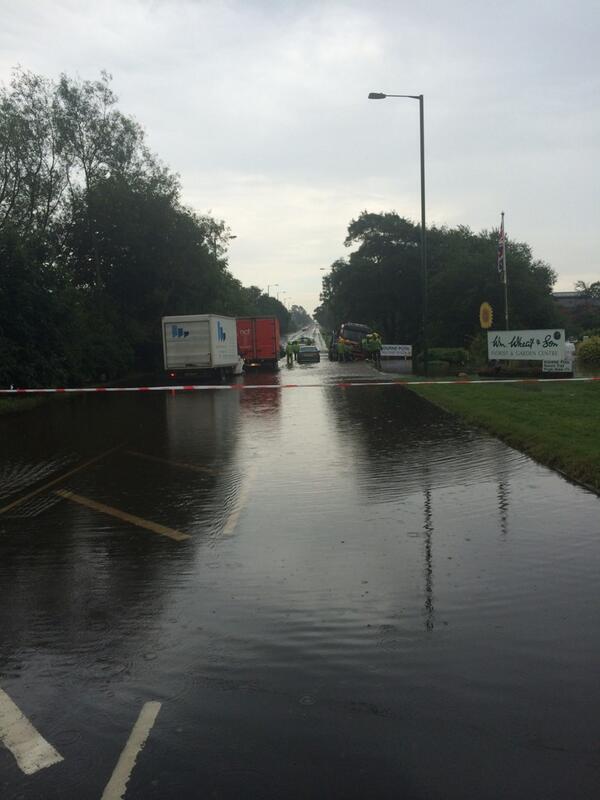 So then, Streetly is slowly flooding, we have no electric, and court just saved a cat. It's all going down here! http://t.co/USqvZR2Ox1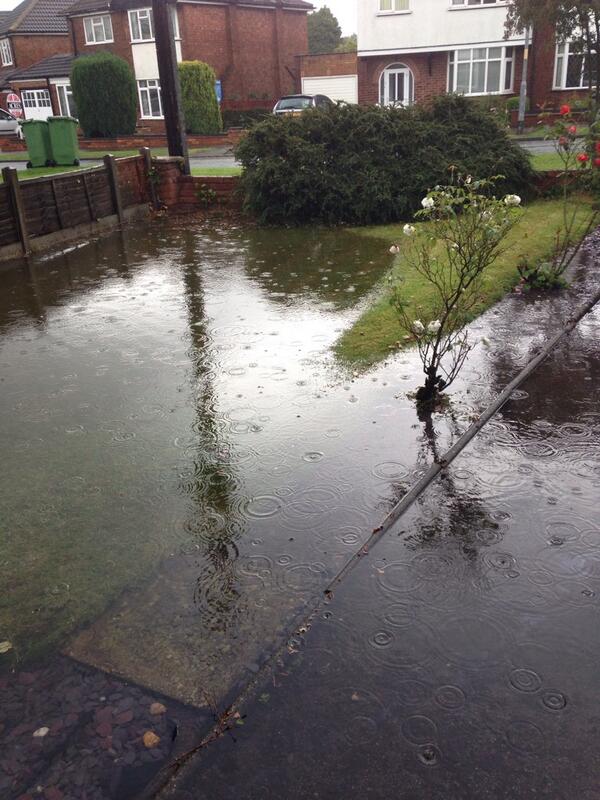 Freak hail storms have hit parts of the West Midlands this afternoon. Graham Cope took this picture of his garden in Wednesbury.
It's not just the cost of the clear-up operation many companies have had to deal with, but for many the loss of business was a big factor.
The county experienced the highest floods since those in 2007, displacing some from their homes and disrupting daily life for many.
But today everyone remains upbeat and the message is clear - firms are now very much open for business.
Load more updates