The Labour leader has slammed Donald Trump and Nigel Farage for their 'farcical' anti-elitism, and say Labour will 'restore hope'.
Read the full story ›
Advertisement
One of the first results of the night in the Midlands has been announced in the Nuneaton & Bedworth Borough Council election.
Labour candidate Gwynne David Pomfrett has held his seat.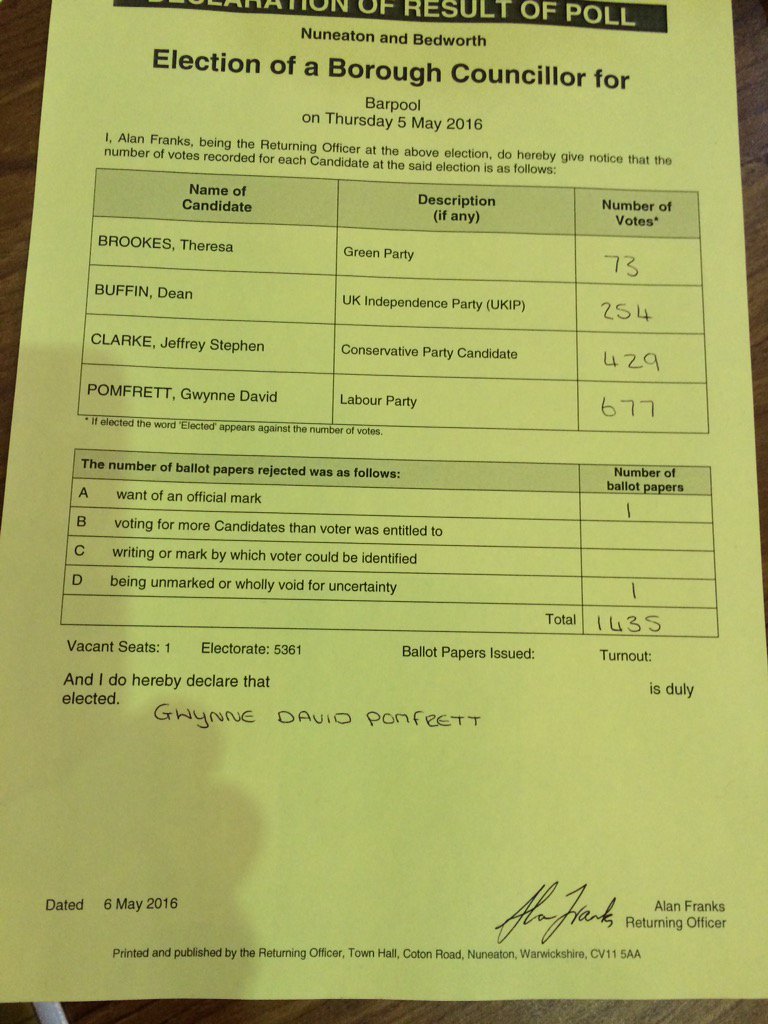 Nuneaton is traditionally an English bellwether town, reflecting the national mood.
The council is Labour run and Labour need to maintain their councillors across the country to show the party still has strong support at a local level.
Traditionally many of the the metropolitan authorities here have been Labour - but who knows the effect new leader Jeremy Corbyn will have?
Read the full story ›
Voting closes at midday in the poll to elect the next leader of the Labour party.
Leicester West MP Liz Kendall (above, second from right) is among the candidates.
The candidates standing for the Labour leadership are:
Andy Burnham
Yvette Cooper
Jeremy Corbyn
Liz Kendall
Advertisement
Labour leadership candidate Liz Kendall has reiterated her determination to stay in the race despite calls for her to step aside.
Speaking on BBC Radio 4's Today programme, Ms Kendall insisted she still believed she could win.
"People want hope. They want something different. There are only two candidates setting out an alternative in this election from what we have been saying over the last five years, that is myself and Jeremy Corbyn."
She declined to say who her backers should vote for as a second preference in the contest, which is run under an Alternative Vote (AV) system.
The deadline for nominations for the next Labour Leadership expires today.
Leicester West MP Liz Kendall will find out for certain who she will be up against in the Labour Leadership contest as nominations close.
Shadow Health Secretary Andy Burnham and Shadow Home Secretary Yvette Cooper are also in the running.
Each candidate needs the support of at least 35 MPs.
The Labour Party politician Vernon Coaker has arrived in Burton.
The Shadow Defence Secretary has been launching Labour's campaign.
Labour in East Midlands quietly confident of gaining a second MEP. That would see Leicester Dep Mayor @rory_palmer elected.
Load more updates