Midway between checkpoints 5 & 6 in Bednall not far from Brocton. A quick pit stop and team photo https://t.co/oBXQPsBkEU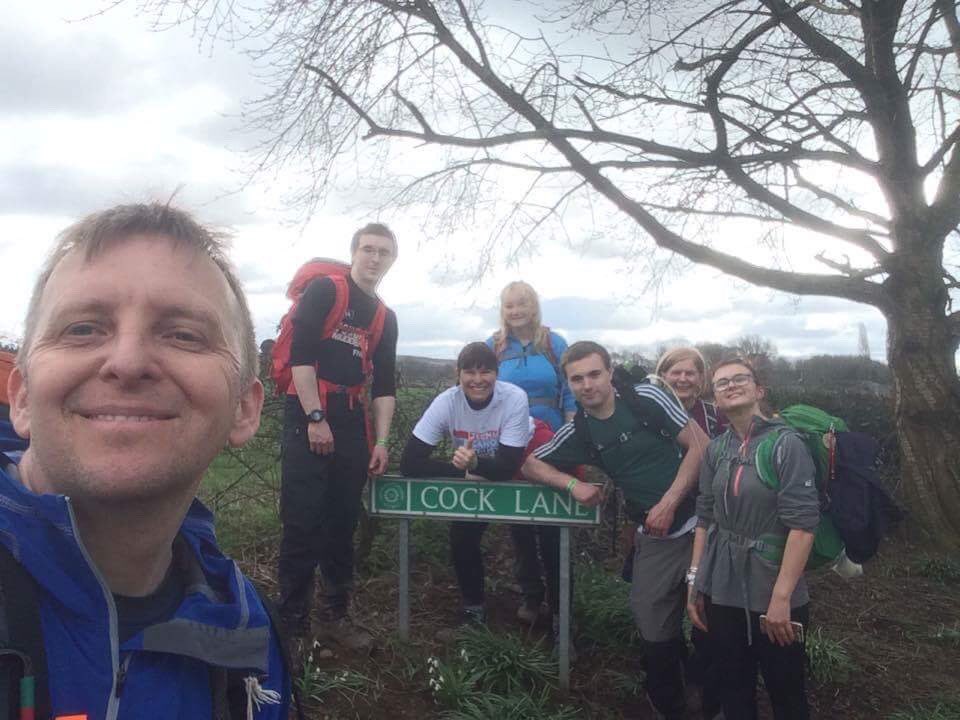 Today marks two years since the death of Stephen Sutton MBE from Staffordshire, who died from bowel cancer aged 19.
Read the full story ›
Advertisement
The mother of Stephen Sutton - who raised millions for charity before he died of bowel cancer - has announced that she's going to climb Mount Kilimanjaro later this year to continue his fundraising.
The family, from Burntwood, say almost two years on from his death, Stephen's positive outlook and desire to help others inspires them to keep going.
A memorial tree launched last year to remember teenager Stephen Sutton, has been lit up for the second year running.
Read the full story ›
The father of Stephen Sutton has told how he was inspired to continue his son's legacy after he battled the disease twice himself.
Read the full story ›
Advertisement
Cancer fundraiser Stephen Sutton will be remembered later today when a train is named after him at Birmingham International Station in his memory.
The Pendolino 390002 will be named 'Stephen Sutton' at a ceremony later this afternoon.
It's only the fourth time Virgin Trains has named a Pendolino train after a person, with the company viewing it as 'a fitting tribute to an incredibly inspiring young man'.
The teenager from Burntwood has raised almost £5m for the Teenage Cancer Trust this far and donations have continued to come in following his death in May of last year.
Stephen Sutton's mother has described the world record tandem skydive that his family and friends set today as an "incredible tribute" to the teenager.
Jane Sutton took part in the skydive along with 402 others, to break the record.
Stephen's brother Chris also took part, and said Stephen would have said the achievement was "awesome".
The family and friends of Stephen Sutton have officially broken the world record for the most people tandem skydiving at the same location in 24 hours.
They recorded a total of 403 people involved, beating the previous record of 286.
Stephen, from Burntwood in Staffordshire, died in May last year after raising £5million for the Teenage Cancer Trust.
The 19-year-old used social media to chart his three-year battle against cancer, and came up with a bucket list of things to do before he died. Number two on that list was to skydive.
A Guinness World Records adjudicator has confirmed that the jump at Hibaldstow Airfield in Lincolnshire was record-breaking.
Family and friends of Stephen Sutton who have been skydiving at a Lincolnshire airfield in an attempt to set a new world record in his memory have passed their 287th jumper.
It means more people have completed a tandem skydive today than ever before in 24 hours.
The organisers are waiting for official confirmation from the Guinness World Record adjudicator.
Load more updates