Ronnie O'Sullivan has admitted he's "not really bothered" about the World Championship after winning two titles already this year.
Read the full story ›
Dramatic photos from West Midlands Fire and Rescue service show the full extent of the damage after a fire engulfed a luxury car garage.
Read the full story ›
Advertisement
Crews are now damping down after a fire destroyed several luxury vehicles at a repair shop in Wordsley in Stourbridge this afternoon.
Eight pumps had to attend Central Sports Cars to put out the blaze.
West Midlands Ambulance Service have released photos of firefighters tackling a fire in Wordsley this afternoon.
Eight fire engines and a hydraulic platform are currently being used to deal with a fire involving multiple cars in a building.
Emergency services are warning people to avoid the incident which began on Plant Street in Wordsley near Stourbridge.
We have 8 fire engines + hydraulic platform dealing with fire involving multiple cars in building. Cordons in place. http://t.co/iBabdGpb9m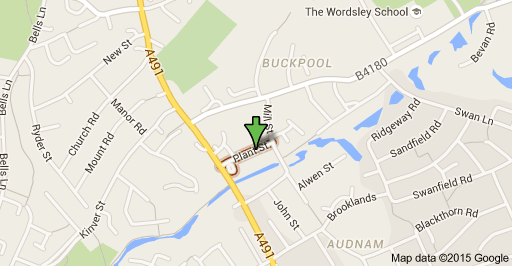 Emergency services have confirmed that the whole roof of the building has been affected. Firefighters are fighting the blaze from outside for their own safety.
Advertisement
Police release a CCTV image of a man they want to talk to after cash and jewellery worth more than £10,000 was stolen from a family.
Read the full story ›
More than 100 cannabis plants have been seized by police during a drugs raid in Wordsley, West Midlands, this morning.
Officers from the Dudley Community Action and Proactive Team forced entry to an industrial unit opposite the well known Glass Cone Works at 11am.
Once inside the unit, officers found several rooms of cannabis plants at various stages of growth. A large quantity of cannabis was also found in a 'drying out' room.