View all 96 updates ›
Road closed in Stourbridge after fire at garage
Avoid the area as road closed at The Hayes by Park Road, Stourbridge for crew safety as we deal with an accidental fire in a garage.
Fire now under control at the car garage at The Hayes, Stourbridge. Crews making plans to reduce resources. http://t.co/gswwaM3dFT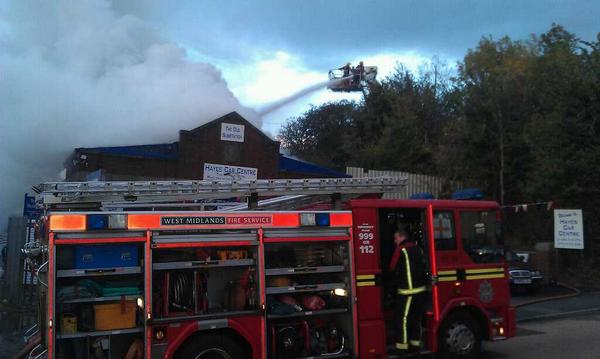 More top news
West Midlands Weather: Windy on Sunday with showers and sunny spells

East Midlands Weather: Heavy rain over Derbyshire hills, drier and brighter elsewhere

The city's spike in coronavirus cases has sparked a report that it may be the first UK location to be subjected to a district lockdown.