Fire crews battle fire which destroys HGVs
A fire in Wolverhampton has destroyed several heavy goods vehicles and their containers.
View all 6 updates ›
Stunning images show fire fighters in action as vehicles burn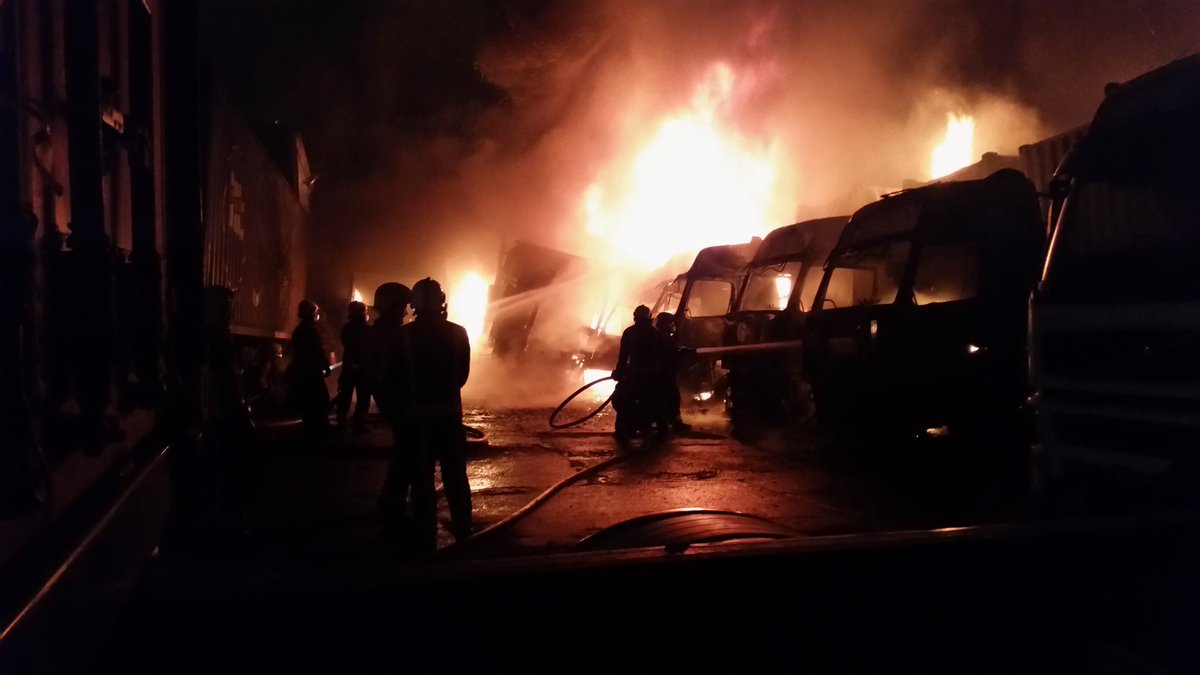 The fire broke out overnight at a depot in Wolverhampton.
These images show the night sky lit up by the blaze as fire fighters attempt to bring it under control.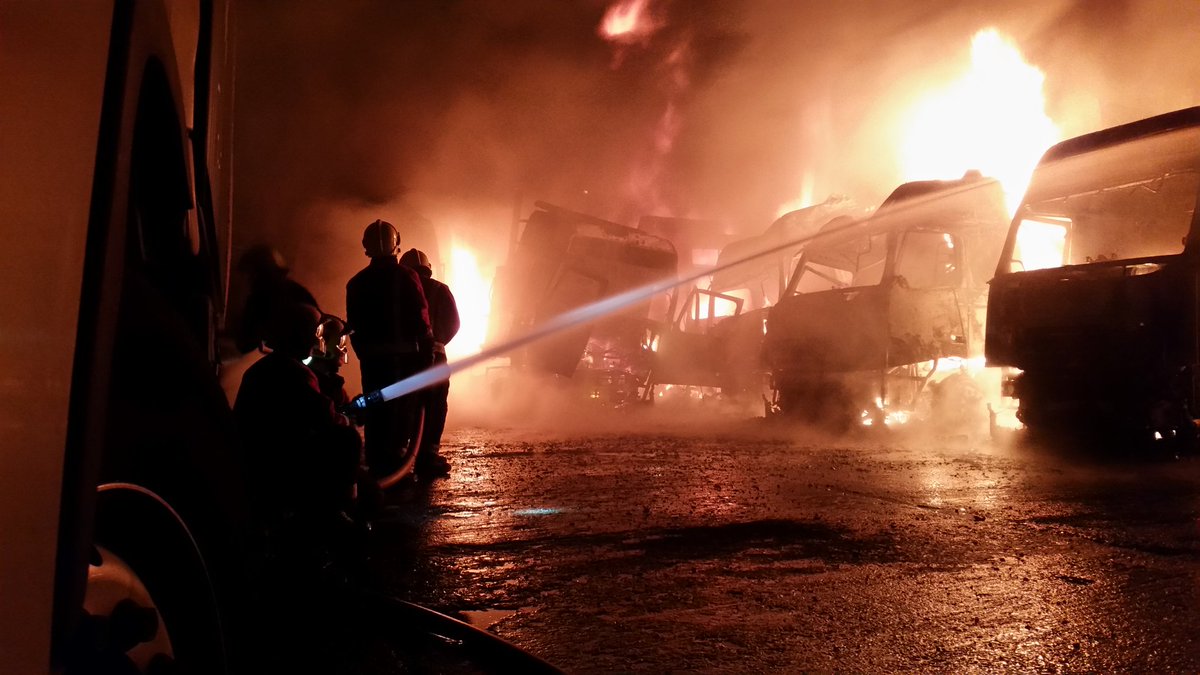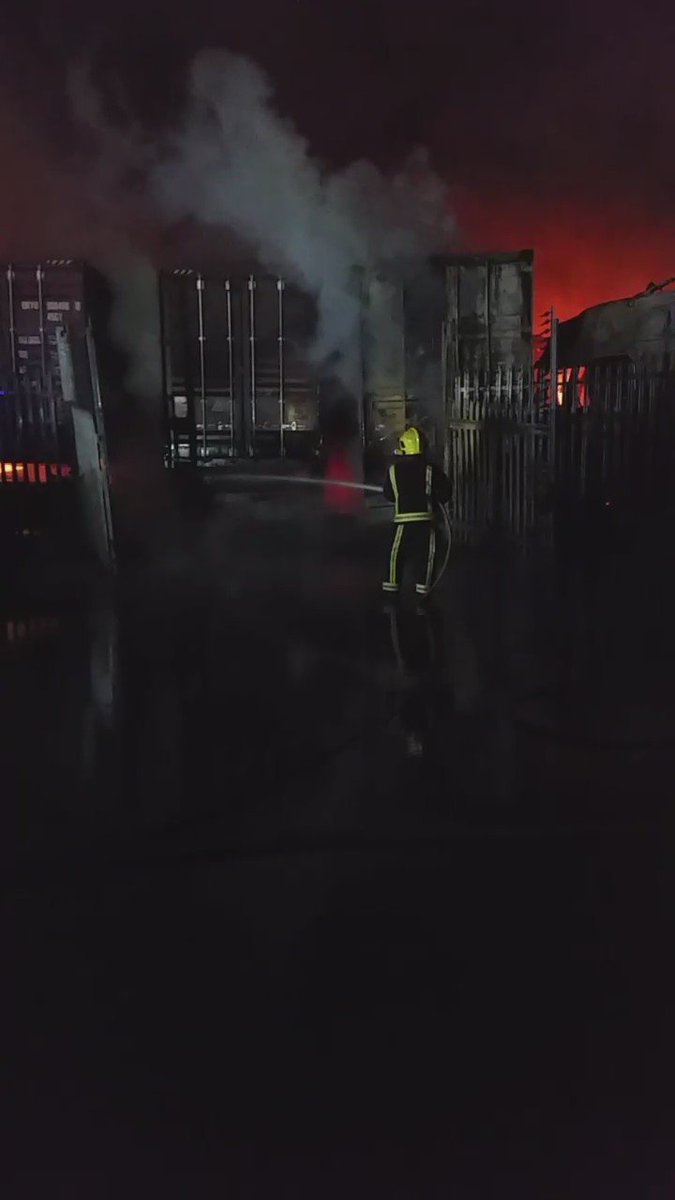 More on this story
50 fire crews were called to a fire overnight involving HGVs at a depot on Hickman Avenue.

50 fire crews have been battling the blaze at a haulage depot in Wolverhampton.