There's just four days to go now until the new Football League season kicks off.
And it's a moment of history for Accrington Stanley who are preparing for their first ever match in League One.
As Chris Hall reports, Stanley are transforming their fortunes both on and off the pitch.
Hundreds of tributes have been paid to an Accrington Stanley fanatic who died wearing his hero's match-worn shirt.
Read the full story ›
Advertisement
A young Accrington Stanley fan with a rare form of cancer put his allegiances to one side as he led out the teams at Ewood Park.
Read the full story ›
A four-year-old football fan who is battling a rare form of liver cancer is to lead out two East Lancashire teams tomorrow.
Charlie Proctor, who was diagnosed with Hepatoblastoma last year, will lead out Rovers at Ewood Park tomorrow before their last home game of the season against Aston Villa.
He will then be whisked over to Accrington Stanley where he will lead out players in the second half of their last home league two game against Luton Town.
Charlie's family are trying to raise £315,000 to fly him to America for treatment he can't get in the UK.
Accrington Stanley owner Andy Holt has said he will give £1 for every retweet he gets on a tweet about Charlie's cause.
If you would like to contribute to the family's fundraising target, please visit www.gofundme.com/mkwze3tg or for more information visit www.facebook.com/charlieschapter.
This week, the League Two side played their first home game since mid-November, after being forced into a string of postponements.
The lost revenue cost them 100 thousand pounds and, but for their new owner, it could have been worse.
As David Chisnall has been finding out.
Advertisement
Accrington Stanley have held a media conference with a difference today.
John Coleman and his players Nicky Hunt and Luke Joyce were given a warm welcome before getting a grilling by children at Huncoat Primary School.
The children from Huncoat Primary have won the Kinder+ Sport Kids Cup League 2 North Regional final and will now play at Wembley Stadium in May.
For the Accrington manager being back in the classroom reminded him of his days as a teacher.
Accrington Stanley's game at home to Bury is the first casualty of the weekend weather, and it's not hard to see why:
Due to a waterlogged pitch, tonight's game with Bury has been postponed following an inspection http://t.co/EP0ZplEcpL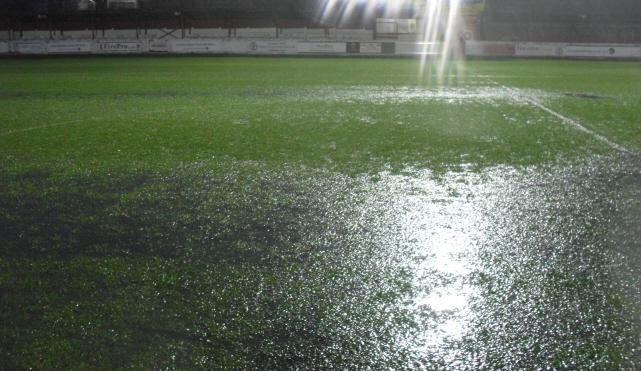 Accrington have had to fill in a form, explaining to the Football League why they want to call off the match, and which parts of the pitch have been affected: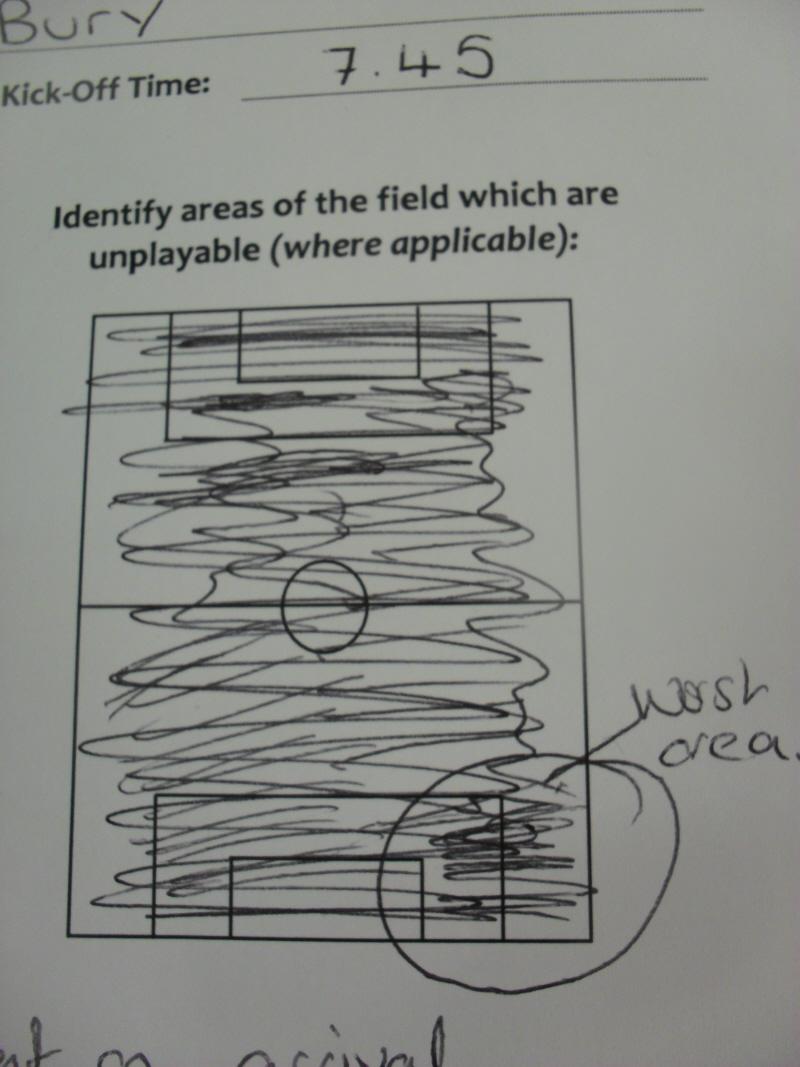 It's the hottest ticket in town for a match that's not happening.
When Accrington Stanley lost their FA Cup replay against Yeovil last month, it meant they'd miss out on a lucrative clash with Manchester United in round three.
So, to ease their disappointment, they're selling tickets for it anyway.
Accrington Stanley have sold 250 commemorative tickets for their cup tie against Manchester United that never was.
Stanley lost their Second Round tie at Yeovil, meaning they missed the chance to host United.
Undeterred, the club produced 250 tickets, which have now all been sold for £20, to commemorate the game, even though it didn't happen.
Chairman Peter Marsden said the money would go toward strengthening the team.
Load more updates