Liverpool manager Jurgen Klopp believes the 3-1 victory over Bayern Munich puts the club back "where they belong" in the upper echelons of world football.
After five successive European defeats away from Anfield, Klopp's side - losing finalists last season - came good when it mattered to beat the German champions in the Allianz Arena to secure a place in the last eight of the Champions League:
LOVE IT LADS, ABSOLUTELY LOVE IT ❤️❤️❤️❤️❤️ BELIEVEEEEE  UNITED MENTALITY  GASSED  https://t.co/7JwyOFmDoo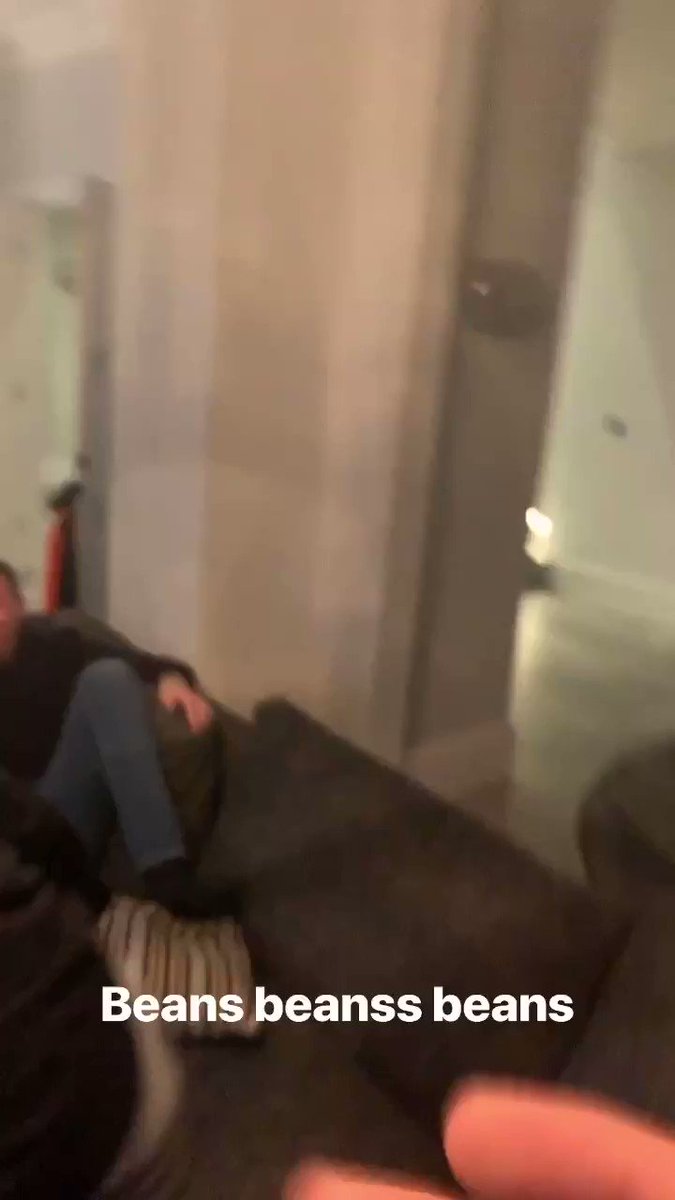 This is how Jessie Lingard reacted as Manchester United pulled off a remarkable comeback in the Champions League last night.
The injured midfielder couldn't contain himself as he celebrated Marcus Rashford's late penalty putting the team through to the quarter finals.
Three weeks on from suffering a 2-0 home loss to the Ligue 1 champions, the visitors upset the odds to seal progress from this last-16 clash.
Romelu Lukaku scored either side of Juan Bernat's effort in a frantic first half that made way for an edgy second period at the Parc des Princes, where the video assistant referee's late intervention proved the catalyst to a remarkable win.
Marcus Rashford slammed home a stoppage-time spot-kick after referee Damir Skomina adjudged Presnel Kimpembe to have handled a Diogo Dalot shot as United ran out 3-1 victors to see them through to the quarter-finals on away goals after it ended 3-3 on aggregate.
Advertisement
Liverpool kick off their Champions League campaign tonight by welcoming Paris Saint Germain to Anfield.
Boss Jurgen Klopp says the French champions are one of the favourites to win the competition.
Haven't really slept until now... the scenes are still running through my head again and again... I'm infinitely so… https://t.co/VOcEvuDRAW
...As I said I'd just like to turn back the time but that's not possible. It's even worse as we all felt that we co… https://t.co/JzmGMCGGQp
...Thank you to our unbelievable fans who came to Kiev and held my back, even after the game. I don't take that for… https://t.co/Bbolm4dsE5
Liverpool were beaten by Real Madrid in the Champions League final which saw Mohamed Salah forced off with injury.
Read the full story ›
Reds fans jet out in their thousands for the Champions League final. Disappointment for some supporters after flights were cancelled.
Read the full story ›
Advertisement
Roberto Firmino's father has flown out of Liverpool's John Lennon's airport this morning to cheer on his son's side.
For those with limited Portuguese, you can probably guess José Roberto Cordeiro is wishing the Reds the best of luck.
All hopes will be on the Liverpool's front three, Sadio Mane, Mo Salah and Roberto Firmino, a Brazilian International.
Firmino's father was a street 'hawker' when his son got his first break in football.
A 75-year-old Liverpool fan who has followed the Reds to every single European final they have appeared in was left in tears after his flight to Kiev was cancelled at the last minute.
Ernie Ashley, from Woolton, Merseyside, has supported Liverpool for 68 years, and tonight's Champions League clash would have been his thirteenth European final - he said he will now be listening to the game on the radio alone.
Last night, Ernie received the devastating news that his flight to Kiev was cancelled - just hours before he was due to leave for the airport.
"I'll be putting the wireless on - my nerves are gone. I'm just so sad that there's a ticket here and there are some good lads that have not got one. "I'll live to see another final under Klopp - that's the main thing."
– Ernie Ashley life-long Liverpool fan
The Anfield season ticket holder said he fears it may be too late for him to pass his ticket on to another lucky supporter who is heading to Kiev.
Liverpool's Mayor says he's "working really hard" to help fans who face missing the showdown with Real Madrid in Kiev.
Read the full story ›
Liverpool star mo Salah's become a cultural icon in his adopted city and home country of Egypt.
He was initially taken to heart by fans of Liverpool FC because of his astonishing tally of goals.
The chants of "If he scores another few I'll be muslim too" and "He's sitting in the mosque that's where I want to be" went viral on social media channels globally.
But beyond the football pitch Mo Salah has come to represent a positive, friendly, polite, approachable alternative image of muslim masculinity at a time when young bearded muslim men have become subject to much suspicion and hostility.
British Ugandan poet and author Musa Okwonga has previously published books on football and wrote a poem for the FA to celebrate their 150thanniversary.
His 'Ode To Mo' celebrates all that Salah has come to represent as he is about to play in the biggest game in European Club football in front of a global audience of billions having just received the coveted Golden Boot Award.
Now Liverpool artists The Rapid Response Unit have created a minute long film with Liverpudlians each delivering a line of the poem across city centre locations.
The film will be played at screenings of the live match at several venues in Liverpool and on the large screen outside Lime Street station.
Liverpool born street artist and LFC fan Guy McKinley has also been commissioned to create a new 6 x 3 metre street painting of Mo alongside lines from the poem on a busy city centre shopping street.
The painting will be completed on Friday 25th May.
Ode to Mo: The Golden Smile of the Nile
Liverpool's Mohamed Salah The Muslim Maestro! - Cairo's Hero! - The Golden Smile of the Nile! The World's Swiftest Egyptian (Blink, you'll miss him). His scoring rate is one a game, So once a match Anfield becomes his prayer mat. Of course he and this city go hand in hand - They love a frontman of an all-action band - Thus this Afro-haired angel is Top of the Docks. He has three superhuman abilities: Speed. Finishing. Humility. The players' choice, The people's choice, He brings us together with his grin. Mohamed Salah: in the Scousers' crown, He is the shining crystal And the only force that can stop him Is the final whistle.
Load more updates