Liverpool manager Jurgen Klopp believes the 3-1 victory over Bayern Munich puts the club back "where they belong" in the upper echelons of world football.
After five successive European defeats away from Anfield, Klopp's side - losing finalists last season - came good when it mattered to beat the German champions in the Allianz Arena to secure a place in the last eight of the Champions League:
An Italian fan has been jailed for three and a half years for a vicious assault on Liverpool supporter Sean Cox before the club's Champions League game against Roma last year.
Simone Mastrelli, 30, from Rome, was extradited after being arrested on a European Arrest Warrant in Italy in connection with the attack on father-of-three Mr Cox, from Dunboyne in Co Meath, Ireland.
Mr Cox suffered serious catastrophic head injuries in the attack outside Anfield and is now being treated in a rehabilitation clinic in Ireland.
Mastrelli was leading a group of between 50 and 60 Roma fans who wore the distinctive dark clothing of an unofficial body of supporters known as Ultras - many of whom covered up with hoods and balaclavas, and some who carried belts as weapons.
Mastrelli launched an unprovoked attack on Mr Cox, who was wearing a Liverpool scarf, and felled him with a single, heavy blow before he disappeared into the crowd of away supporters.
The Recorder of Preston Judge Mark Brown said Mastrelli: "You must have picked him (Sean Cox) out because of the Liverpool scarf. Your head and face were covered by a hood and a balaclava and you were in front of Mr Cox with both arms raised towards him in a somewhat aggressive or confrontational way."
Mastrelli then delivered the blow which knocked Mr Cox to the ground and turned away to check his face-covering was still concealing his identity. In the minutes that followed, he moved within the crowd and changed his appearance by removing the hood and face-covering and taking off his jacket.
Judge Brown went on: "You then went into the stadium to enjoy the match, which was particularly callous given what had just happened and what you had done to Mr Cox. The next day you returned to Italy.
"There was huge international publicity but you did not come forward."
Outside court, Mr Cox's wife Martina said: "Today brings to a close to the court process. However the effects of the attack on Sean will remain with us for a lifetime.
"While it is pleasing to know that Mr Mastrelli will serve three-and-a-half years, he has given Sean and our family a life sentence.
"I would like to thank the police and all those that have been involved in the case and to all who have given us so much support."
Advertisement
Former Liverpool and England winger Peter Thompson has died at the age of 76, the Premier League club have announced.
Signed by Bill Shankly from Preston in 1963, Thompson went on to become a mainstay on the left flank for the Reds as he racked up more than 400 appearances and two First Division titles during his decade-long stay at Anfield.
Liverpool wrote on their official Twitter feed: "We're deeply saddened by the passing of former winger Peter Thompson. RIP Peter." 311159 DEC 18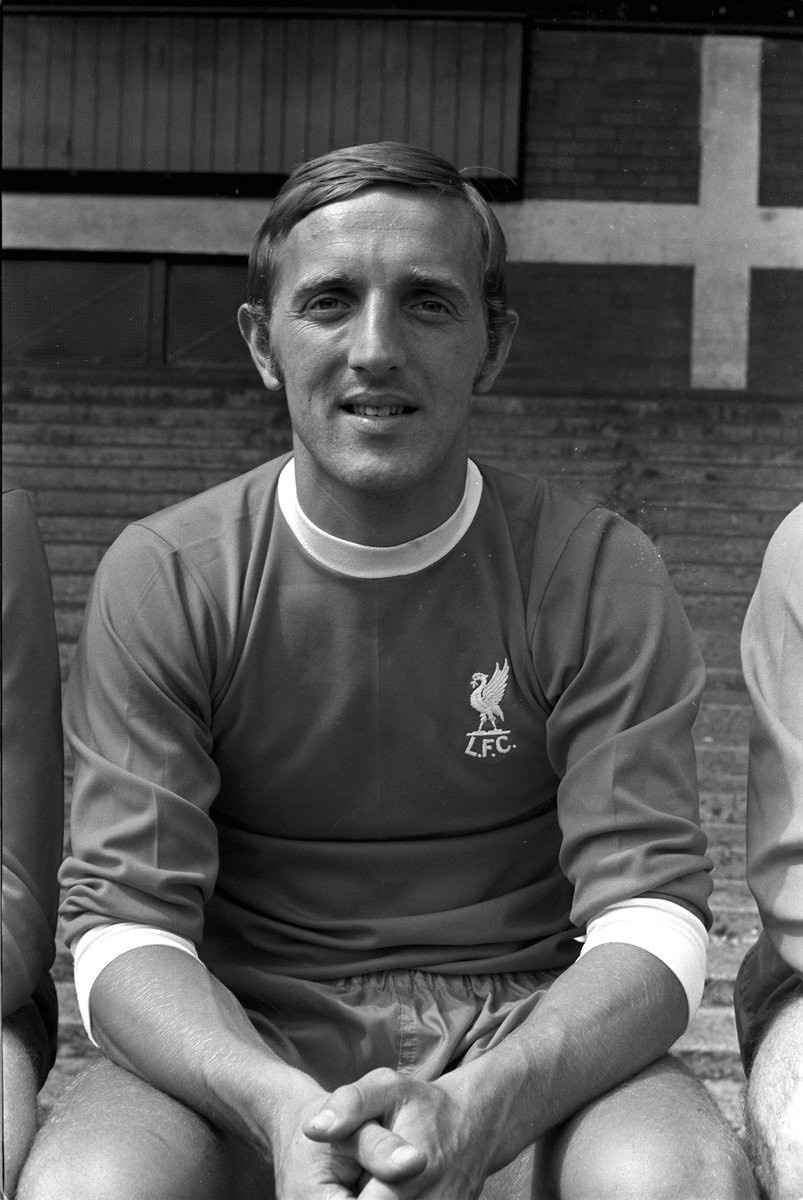 A Liverpool fan who was left with catastrophic injuries after being attacked outside Anfield earlier this year is now eating independently.
Read the full story ›
Jurgen Klopp has challenged his Liverpool players to do even better in the second half of the season.
His side are top of the Premier League table this Christmas with an unbeaten record, sparking hopes at Anfield of a first league title in nearly three decades:
Lucy Meacock caught up with Liverpool legend and punditry giant, Jamie Carragher.
He joined her in the studio talked about everything from his playing career, living life in the spotlight, his political views and that spitting incident.
Advertisement
Liverpool manager Jurgen Klopp was having a nice time at the press conference ahead of tonight's Champions League clash with Paris Saint-Germain.
The Reds boss described the translator's voice he could hear in his ear as erotic.
Liverpool's Mo Salah will not be prosecuted after footage emerged showing him apparently using a mobile phone in a vehicle near Anfield.
Read the full story ›
The former Liverpool midfielder Jason McAteer has opened up about his struggle with depression in a documentary he's made for the club's TV channel.
It has been released today to mark World Mental Health Day which aims to raise awareness and end the social stigma around mental ill health.
Now an ambassador at the club Jason spoke to Granada about a key turning point in his life:
Liverpool kick off their Champions League campaign tonight by welcoming Paris Saint Germain to Anfield.
Boss Jurgen Klopp says the French champions are one of the favourites to win the competition.
Load more updates