Police called out to the side of a motorway in Cheshire found that reports of a dead body by the roadside were in fact far less sinister.
A call from a concerned member of the public prompted an "extensive" search of the area by North West Motorway Police - who were initially unable to find "the body".
But officers eventually found the man in question alive and well - he said he was a druid practicing yoga.
Sorry, this content isn't available on your device.
The misunderstanding amused many of the force's followers on Twitter, one of who thanked the social media account for "making me laugh so hard I cried".
A police community support officer from Cheshire has fought off an attacker who tried stab him in the face.
It happened while he was on patrol in Runcorn.
Police say the officer was investigating an incident in a wooded area when he was attacked.
His attacker and three other men, who'd been nearby, fled the scene.
Advertisement
Commuters in Cheshire will make their first journeys to work over the new Mersey Gateway this morning.
Read the full story ›
Vehicles have been crossing the new Mersey Gateway in Cheshire for the first time today. The bridge opened at midnight after a fireworks display. But the row over tolls continues with those against the charges saying they'll just go the long way round.
Watch Tim Scott's report:
The six million pound Mersey Gateway bridge is set to open with fireworks tonight.
But as the first cars and lorries cross it, the controversy continues about new tolled road.
Tim Scott sums up both sides of the story with this report
A mother-of-two who was seriously injured in the Manchester Arena attack faces 12 months of surgery and treatment for her horrific injuries
Read the full story ›
Advertisement
Mick, who is from Runcorn, proposed to his girlfriend, Terri, 28, at Warrington Bank Quay station, where they fell in love seven years ago.
Read the full story ›
Runcorn man who was selling counterfeit football clothing from his holiday home has been ordered to wear a tag for the next four months.
Read the full story ›
Daresbury lane is now open, fire still in attendance at the hall #bobbyonthebeat
An investigation is underway after a huge fire at an empty stately home in Cheshire.
Firefighters were called to Daresbury Hall, on Daresbury Lane, Runcorn, on Saturday afternoon.
When they arrived crews found that a blaze had taken hold of the large empty building.
A total of eight fire engines were called to the scene to help tackle the fire.
Firefighting operations stopped at just after 10pm last night with two fire engines remaining on the scene overnight, damping down, checking for hot spots and making sure there was no re-ignition.
"It is not yet known how the blaze started but an investigation has been launched.

"If you have any information that you think may be helpful please call Cheshire Police on 101 and tell them what you know."
– Cheshire Fire Service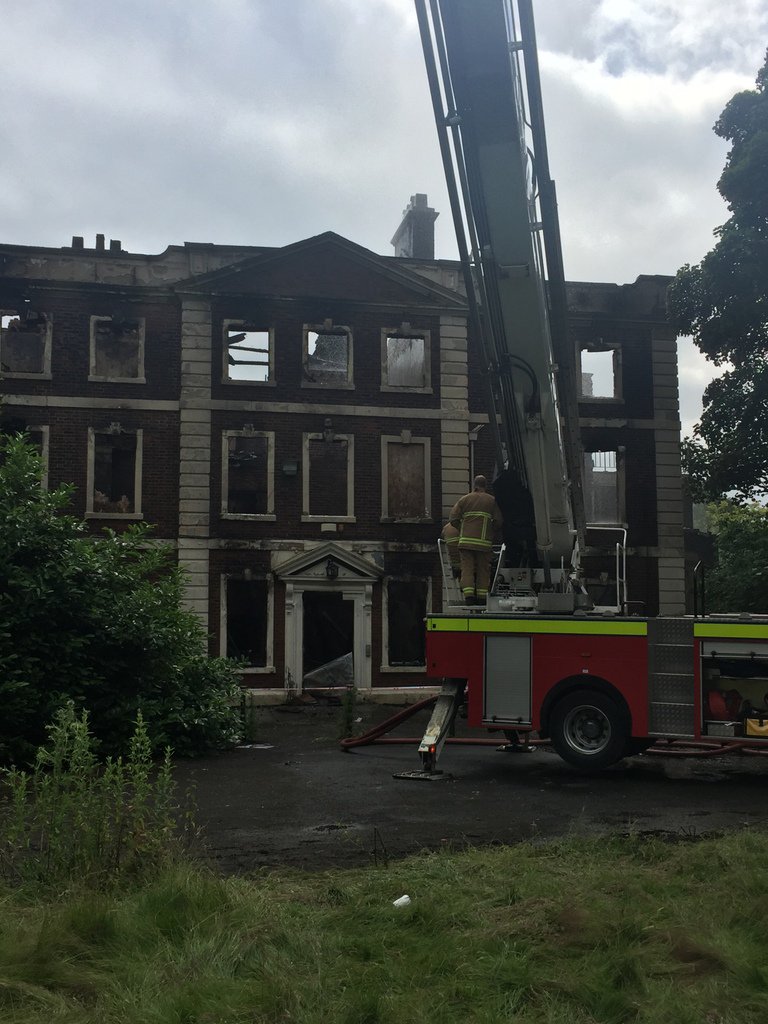 Load more updates