John Taylor from Lancashire Fire and Rescue told Granada Reports that the scale and intensity of the blaze that started at a Blackburn mill last night meant the fire was treated as a "Major incident".
Fire and Rescue services throughout the country have been on a four day strike in the run up to Bonfire night in a row over pensions.
Advertisement
8 fire engines and specialist appliances are dealing with a large mill fire on Birley Street, Blackburn. http://t.co/L6lAaS1RRY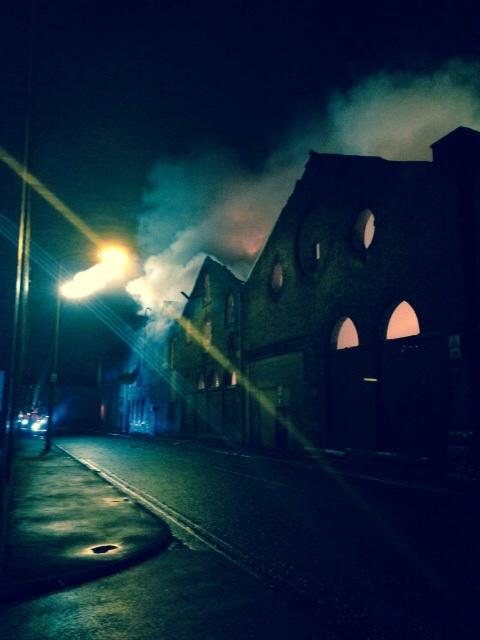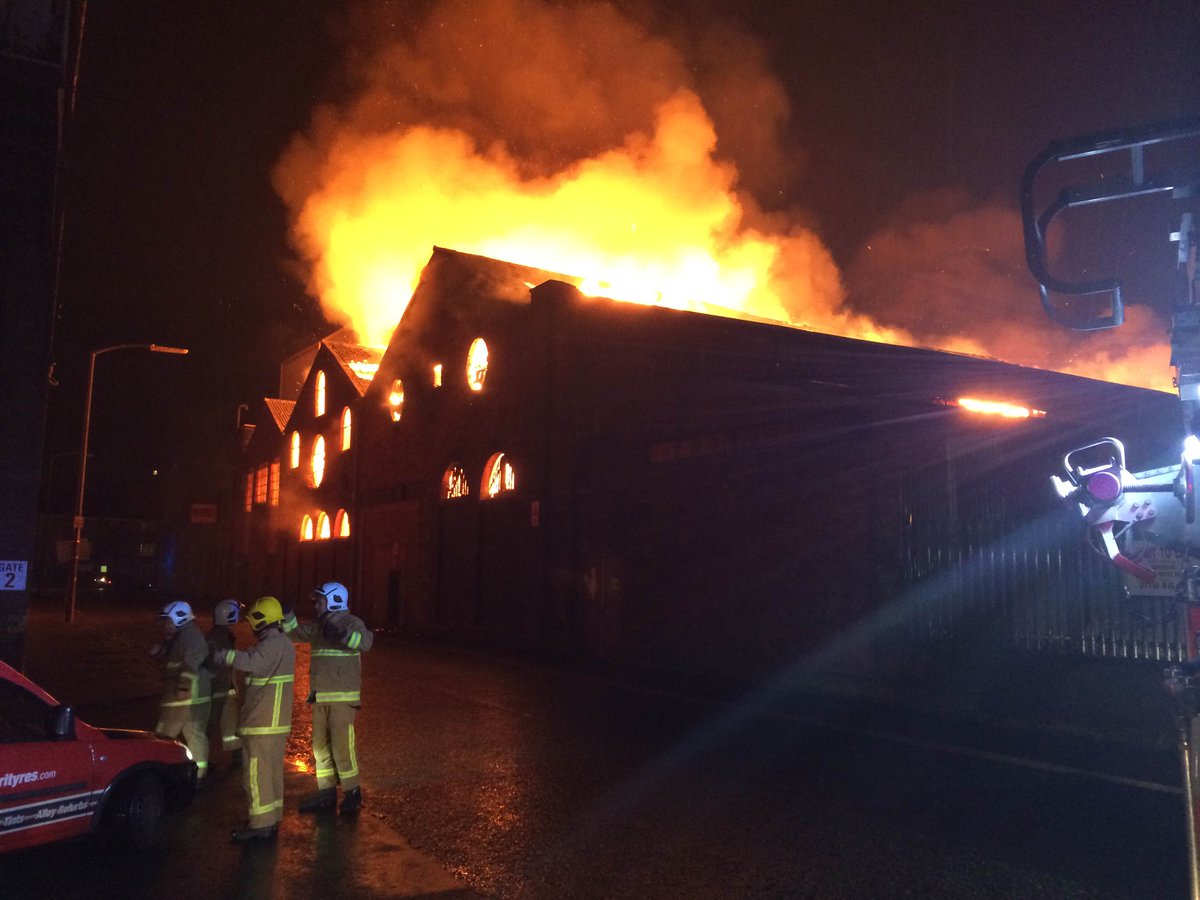 Footage courtesy of Ibrahim Qadri - it shows the huge cordon around the fire on Birley Street, Blackburn.
Manchester Fire crews are to strike for four days in the run up to Bonfire Night.
Manchester Evening News reports that fire crews will walk out at 6pm on October 31 and not return until 6pm on November 4.
The move comes after a three-year dispute over pensions.
Firefighters are incandescent following two months of negotiations which have led to no new proposals.

Firefighters will not stand by and see our members' pension rights destroyed by a government which does not give a damn about the safety or wellbeing of firefighters or the long term.
– Matt Wrack, Fire Brigades Union general secretary
Advertisement
Angela Rayner - a care worker and Unison regional convenor for the North West joined Elaine Willcox tonight in the Granada Reports studio:-
Public sector workers say they are the forgotten army which provides vital services like teaching, waste collection, firefighting and protecting the vulnerable.
Today many thousands of them took to the streets right across our region in a strike over their pay.
The Government says striking only disrupts people's lives. Many parents left to cover childcare say it's unfair.
Our correspondent Rachel Townsend reports:
Thousands of people across the North West have gone out on strike today in the biggest walk out in decades.
Public sector workers are protesting over pay, pensions and cutbacks.
Rachel Townsend reports from Manchester city centre.
Load more updates