View all 3 updates ›
Fire Service advice for those driving in the snow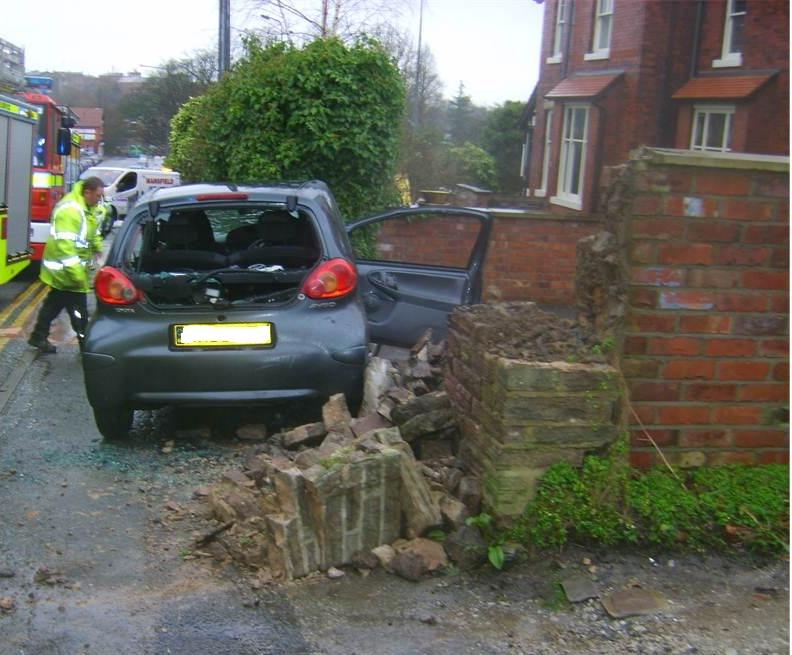 Bright sunshine and ice are a deadly combination for drivers.
Now Cheshire firefighters are urging motorists to take even more care in the wintry weather.
It follows two collisions in the Macclesfield area.
Here are a few checks that you can do, to make sure your car is ready for winter:
Keep the lights, windows and mirrors clean and free from ice and snow
Make sure wipers and lights are in good working order
Add anti-freeze to the radiator and winter additive to the windscreen washer bottles
Check that tyres have plenty of tread depth and are maintained at the correct pressure
Pack a snow/ice scraper, de-icer, snow shovel, hat, gloves, boots, a torch, bottle of water and a first aid kit. For longer journeys, you should take blankets, a snack and a flask of warm drink.
Wash the car frequently to get rid of the salt and dirt that builds up over the winter.
Always keep a full tank of fuel - you never know when you might get delayed.
Don't use water to defrost the windows.
Driving tips during bad weather:
Slowing down
Keeping a greater distance between yourself and the vehicle in front - increase the 2 second rule to 4 seconds or even more
Setting aside extra time to complete your journey
Keep your mobile fully charged.
On colder days be particularly careful on tree lined roads - the trees prevent the sun's warmth from reaching the road, which may still be icy when all around has thawed.
More top news
Police were called to a house in a village near Bolton shortly before 3:50pm on Monday, after reports of concern for a woman's welfare.

Footage shows the moment a digger driver ploughed into a new hotel building during a remarkable rampage.

A tale of heroism involving two soldiers on and off the battlefield.