Voting to decide who will replace Bob Crow as General Secretary of the RMT (Rail, Maritime and Transporters Union) Union ends today.
Mr Crow, who was from Shadwell in East London, died earlier this year. During his time leading the union managed to increased membership by 20 thousand.
Five people are running for the post, including Acting General Secretary Mick Cash.
The General Secretary of the Fire Brigades Union has posted a picture awarding a posthumous trade union badge to the late RMT leader Bob Crow.
Matt Wrack handed a Trade Union Congress badge to his widow Nicky,
Great honour today to present posthumous TUC long service badge for friend and comrade Bob Crow to his partner Nicky http://t.co/j5HmtQxers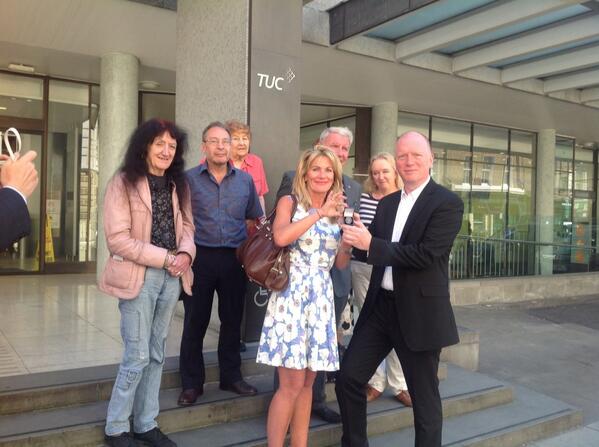 Advertisement
Trade union activists at the traditional May Day march across the capital used this year's event to pay tribute to late RMT union leader Bob Crow and Labour MP Tony Benn.
TUC General Secretary Frances O'Grady said they would both be 'hugely missed'.
Trade union activists have lead the tributes to Bob Crow and Tony Benn ahead of their annual May Day march.
This year's London May Day presents a huge opportunity for the trade unions and the community to both pay tribute to the massive contribution made by Bob Crow and Tony Benn to the fight for workers' rights and to send out the clear message that the battle goes on. "The traditional London May Day march has always been a celebration of international solidarity and the 2014 event will do just that in honour of Bob and Tony.
– Tony Lennon, Chief Steward from the London May Day Organising Committee
RMT branches and regions have been building for a massive turn out on May Day in London in memory of both Bob Crow and Tony Benn under the theme "Don't Mourn - Organise" - the immortal words of the union organiser Joe Hill.

RMT is grateful for the work and support of the London May Day Organising Committee who have given us such a huge international platform at the heart of the capital city to honour Bob and Tony.
– Mick Cash, RMT Acting General Secretary
Trade union activists say their annual May Day march will commemorate two of the titans of their movement; the former leader of the RMT Bob Crow and the former Labour MP Tony Benn.
The London May Day Organising Committee said it wanted to pay tribute to their work but also put across the message that the movement should not just mourn but also organise to fight for rights for workers.
The horses pulling Bob Crow's hearse wore blue and white plumes on their heads; the colours of the RMT leader's beloved football team, Millwall.
Advertisement
His horse-drawn hearse was mobbed and halted at the gates by trade unionists, writes Simon Harris.
Read the full story ›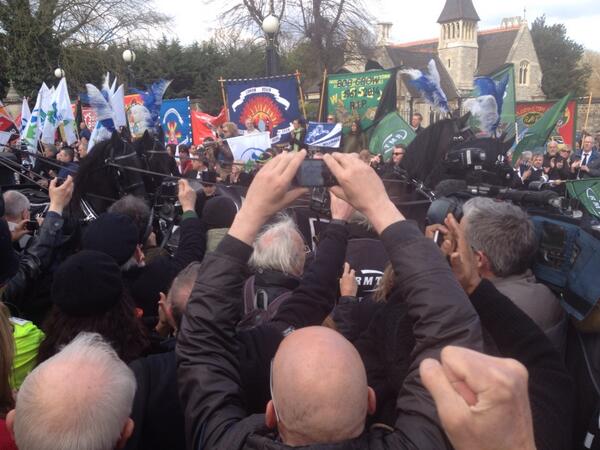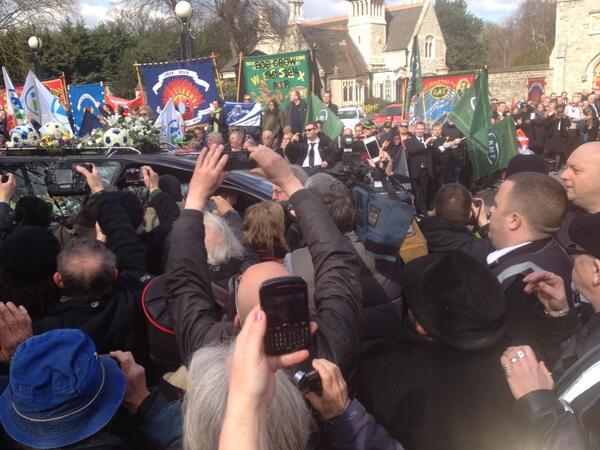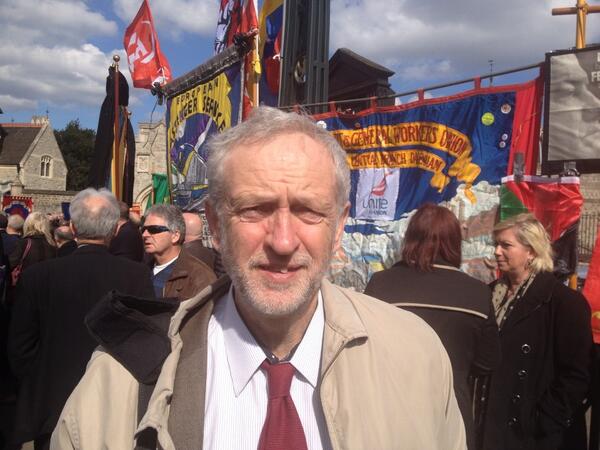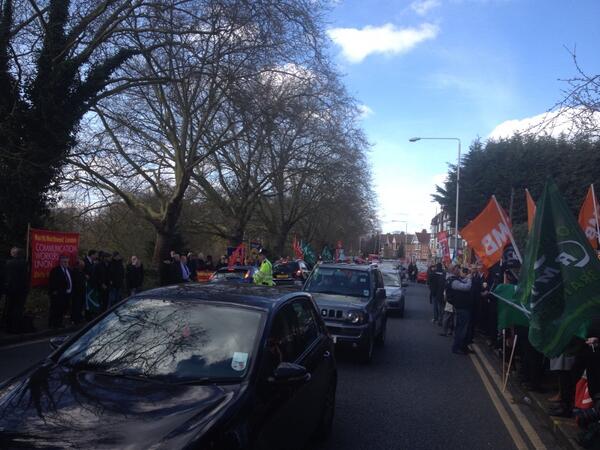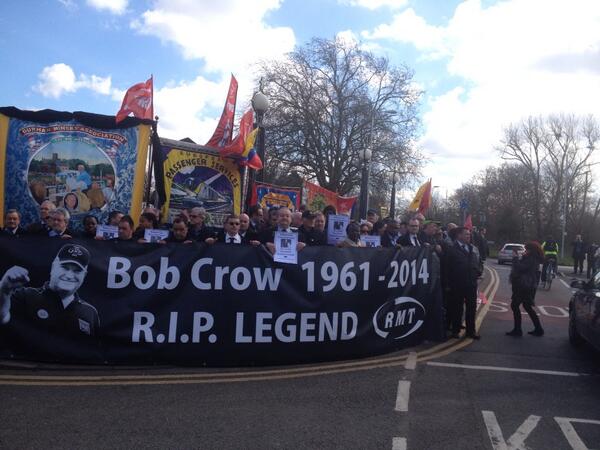 Load more updates