Police are trying to track down a passenger seen on CCTV after a 13-year-old girl reported being sexually assaulted on a bus in south London.
The girl was travelling between Bromley Town Hall and Ashgrove Road on Monday, 26 January at about 4:10pm. Police describe the suspect as:
Approximately 25-years-old and of medium build
Wearing a black padded gilet over a blue long sleeve top
Black beanie style hat with large white logo and grey/white trousers
Anyone with information can contact police on 101.
Advertisement
Members of the Unite union who are employed by Bromley council have begun a strike over what they call 'mass privatisation'. They have accused the council of wanting 'to privatise everything it does not have a legal duty to provide directly'. But the council says it needs to make £50 million in savings over four years from a net budget of around £200 million.
This, according to Unite, has led to a reduced workforce of directly employed staff; from 3,000 to 300.
Of those who voted in the ballot, eighty seven per cent opted for strike action. Disruption will continue into the 8th of April, with services affected including libraries and parks.
Iyanu Stephens was getting ready for bed when he used the newly-repaired shower that suddenly became hot - scalding his neck and chest.
Read the full story ›
A mother and her seven-week-old baby who went missing in south London have been found.
Chantelle Perry and her son Kaiden were last seen at 11pm yesterday getting into a blue Ford Focus in Bromley. Kaiden had recently undergone an operation and needs a high level of medical care.
Four members of the public chased down and caught an armed robber who was trying to hold up a bank in Petts Wood.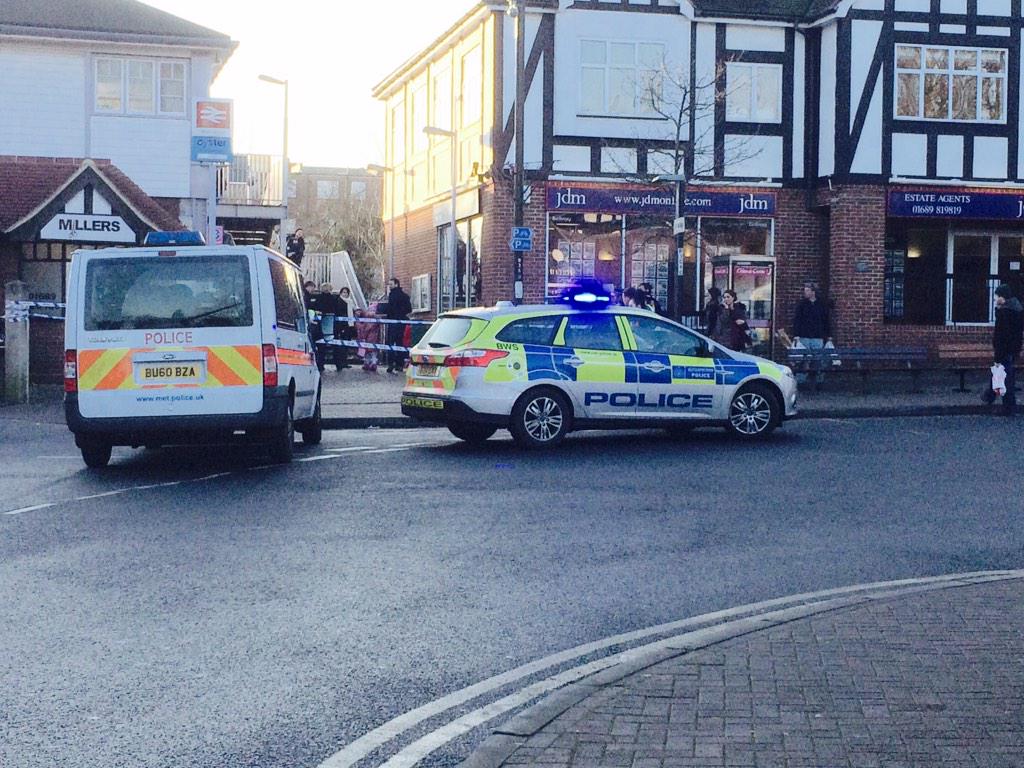 Police were called just after 2pm to the incident in Station Square - but by the time they arrived they found the vigilantes were already holding the man, who was armed.
Whilst it is still extremely early in the investigation, it appears that the members of the public have put themselves in some danger in order to detain somebody they believe has been involved in a very dangerous and serious crime.

Whatever the outcome, I would like to praise the bravery of those who helped detain the man until my officers were able to arrive and arrest him and I will certainly be looking to get in touch with them to commend them for their efforts.

I should stress, however, that we would not recommend the public tackle anyone that could be armed with a weapon.
– Bromley Borough commander, Chief Superintendent Chris Hafford
Advertisement
Police in Bromley are investigating after an 82-year-old woman had her late father's war medals stolen during a burglary on Saturday.
Read the full story ›
It's 40 feet high, and according to people living next to it, "it stinks", and just gets bigger.
Read the full story ›
Jon Griffin from the Enviroment Agency said: "This site has an absolute limit of 5,000 tonnes of waste at any one time allowed to be stored in there. They've gone way over that for quite some time.
"We've told them to clear the site basically if all the waste and that is the only way to stop the fires that keep breaking out and causing misery for the local residents. This is the worst site I've seen in my career"
Load more updates